This very tough 79 Series LandCruiser has been in our workshop a couple of times now over the last 6 months for a whole host of audio upgrades. For this visit we were tasked with adding our 79 Series Dual Battery system and fitting out the new canopy. With plenty of accessories to make it the ultimate get away machine.
Under Bonnet Dual Battery
Starting up front we opted to keep the second battery under the bonnet. The main reason for this is that the client wanted to have the canopy completely removable. We used ARB's proven battery tray to house the auxiliary battery.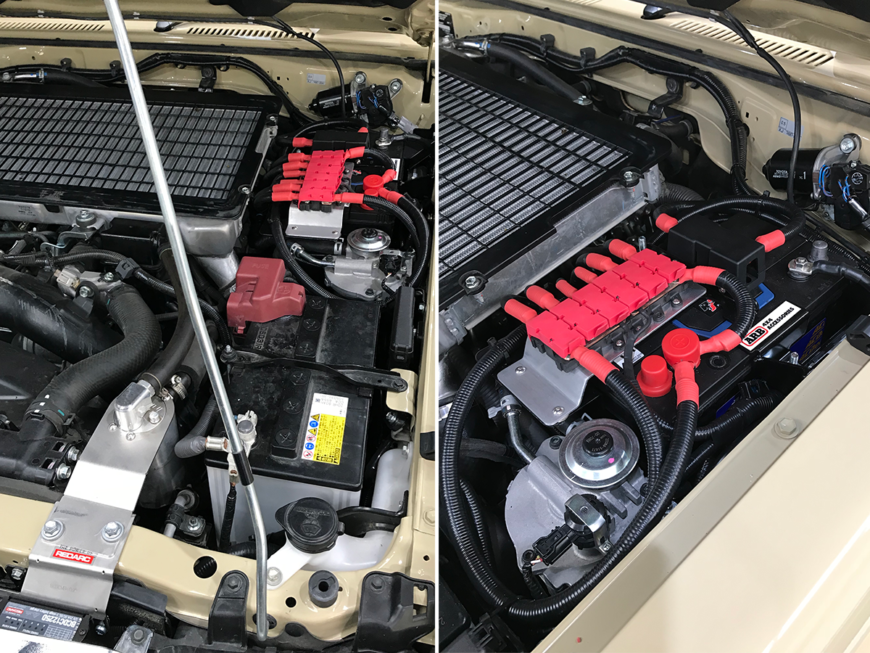 BCDC1225 Battery Charger
To charge the auxiliary battery we installed a Redarc BCDC1225 charger mounted on the dedicated 70 Series mount. This keeps everything up front nice and close together. With our preferred Midi fuse holders with bus-bar inputs keeps it all nice and neat.
To complete the under bonnet aspect of this build the Redarc 100A Battery Isolator as found in our LC70 Dual Battery kit was added. This provides an extra level of protection from being stranded if the main battery is run flat.
Solar Battery Charging
The DC charger allows the battery to be charged via the vehicles alternator as well as a solar source. In this installation we added 150W solar panel directly to the roof of the canopy. This will help keep the battery charged once set-up at camp.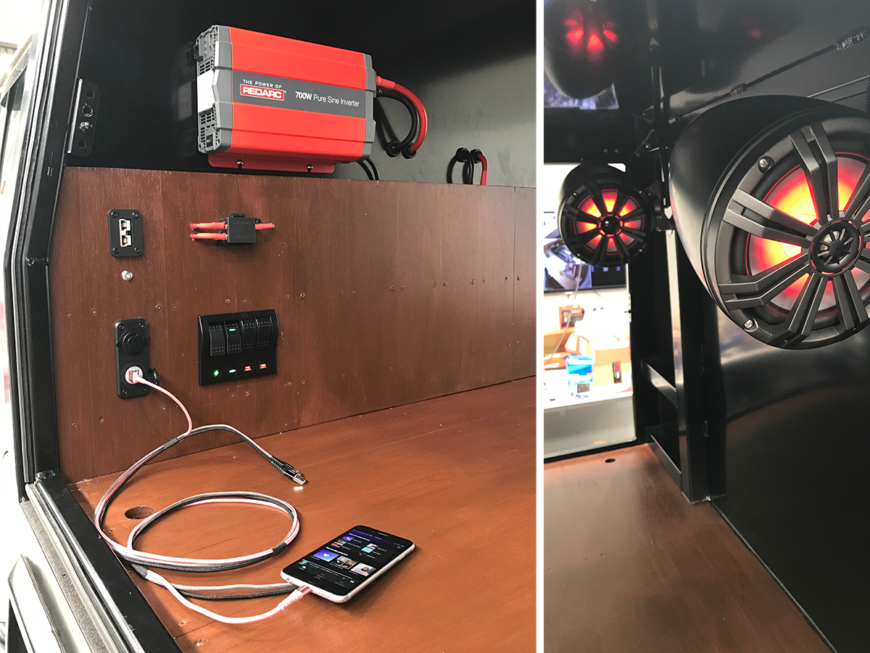 Inverter Installation
Making use of the generated power is a Redarc 700W inverter to allow the client to run computers, charge batteries and power small 240v electrical appliances. Below the inverter is a selection of power outlets. From dual 50A Anderson connectors, 12V sockets and USB's on both sides for convenience.
A Narva 4-gang switch panel was installed with built-in breakers to switch the power outlets, canopy strip lights and camp flood lights. The 4th switch is what we call the party switch!
The party switch turns on the JL Audio Bluetooth receiver, Focal digital power amplifier and the Kicker 8″ pod speakers. These speakers are simply insane… the output is amazing – making this the ultimate campsite party machine.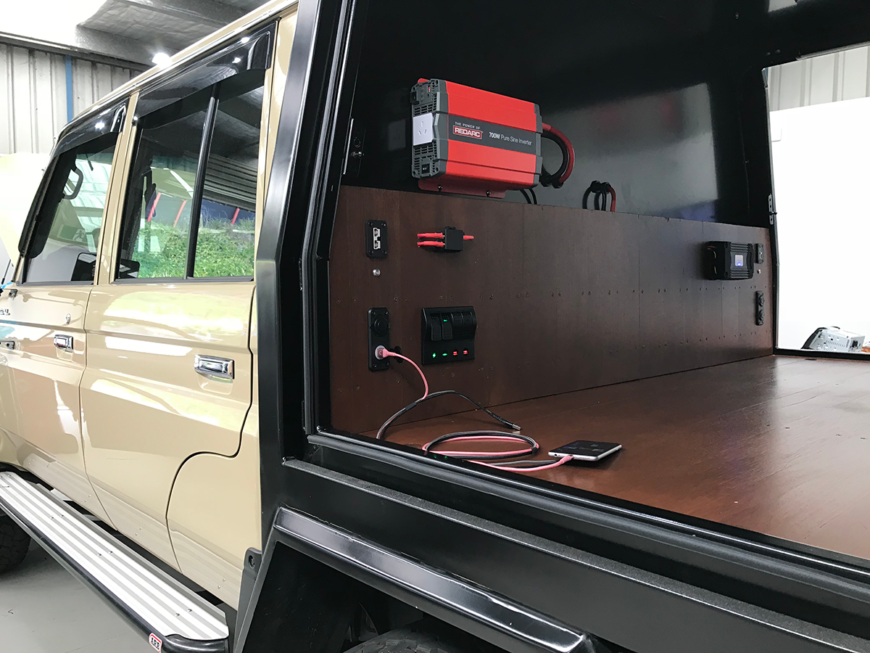 Finally to keep an eye on the battery system we installed a Redarc dual battery monitor gauge. To keep it company in the PDP pillar pod we also added an EGT & Boost gauge.
Now finished the whole package is super neat, can be removed with-in minutes and is serviceable. Making future upgrades or fault diagnosis a breeze.
If you're looking for a 79 Series Dual Battery system for your vehicle check out our Redarc starter packs or get in touch to discuss a custom solution for your next adventure.