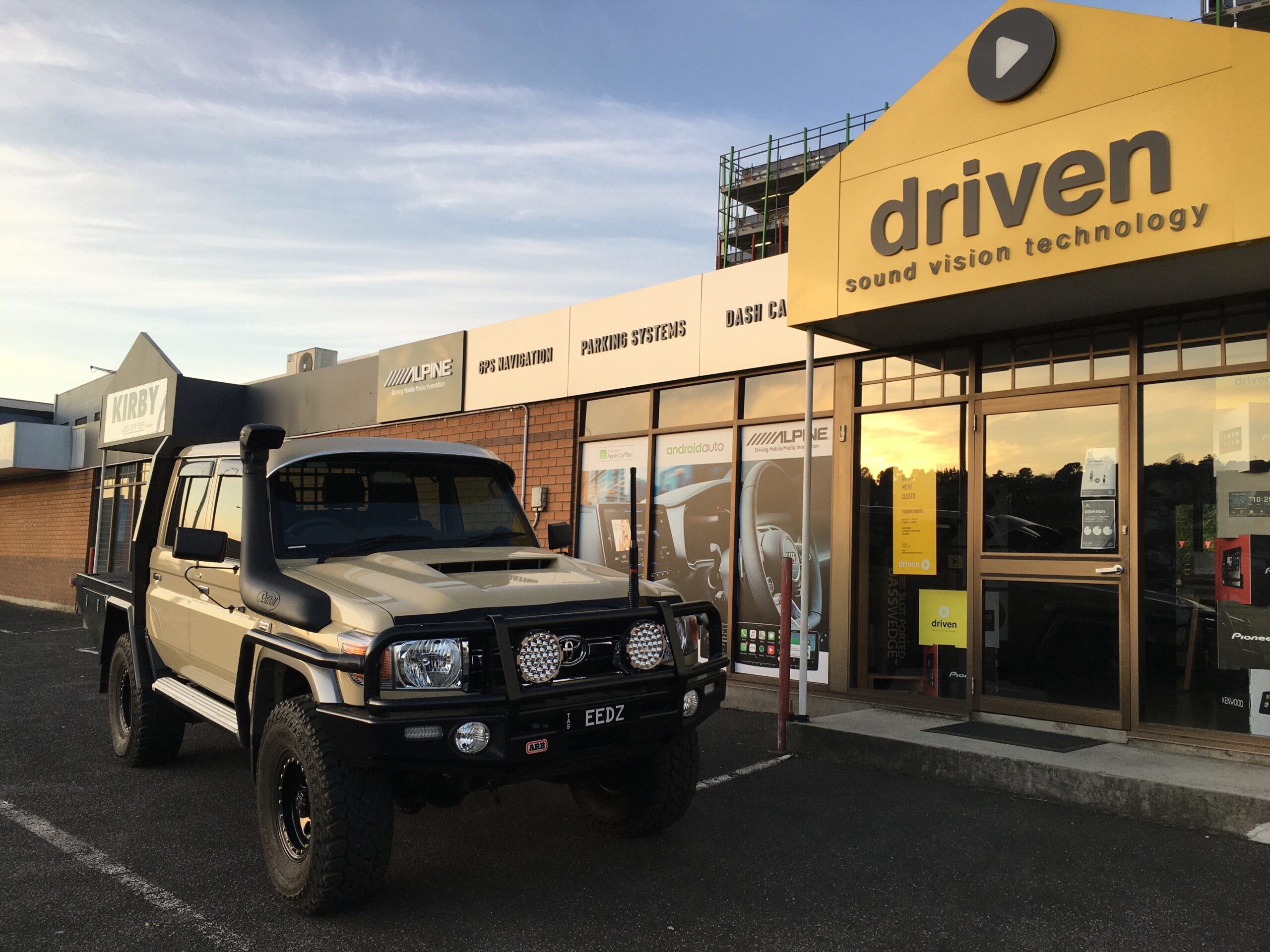 This 79 Series Cruiser has the lot, we didn't leave a stone unturned with this one.
8″ Alpine Hema navigation, Focal FLAX speakers, JL Audio amplifier & sub, full sound deadening, Cruiser Console door pods, Department of interior centre console, GME XRS UHF and our 70 Series subwoofer enclosure.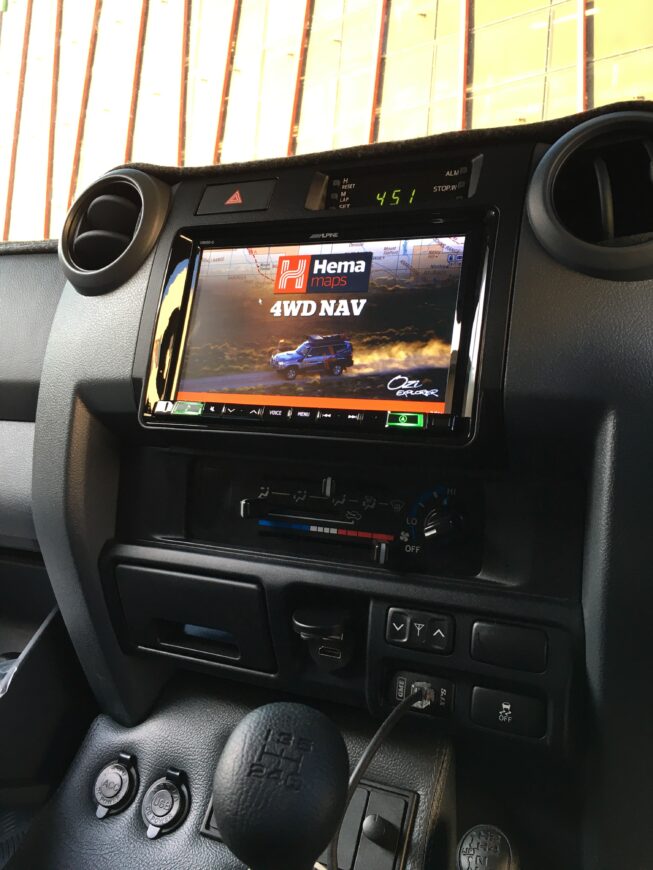 Fronting up this build is Alpine's 8″ Perfect Fit solution with Hema mapping designed for the LC 70. This replaces the factory Toyota radio with a new facia to maximise the space available and looks better than factory. Paired with an Alpine reverse camera it brings safety and convince to the big 8″ screen.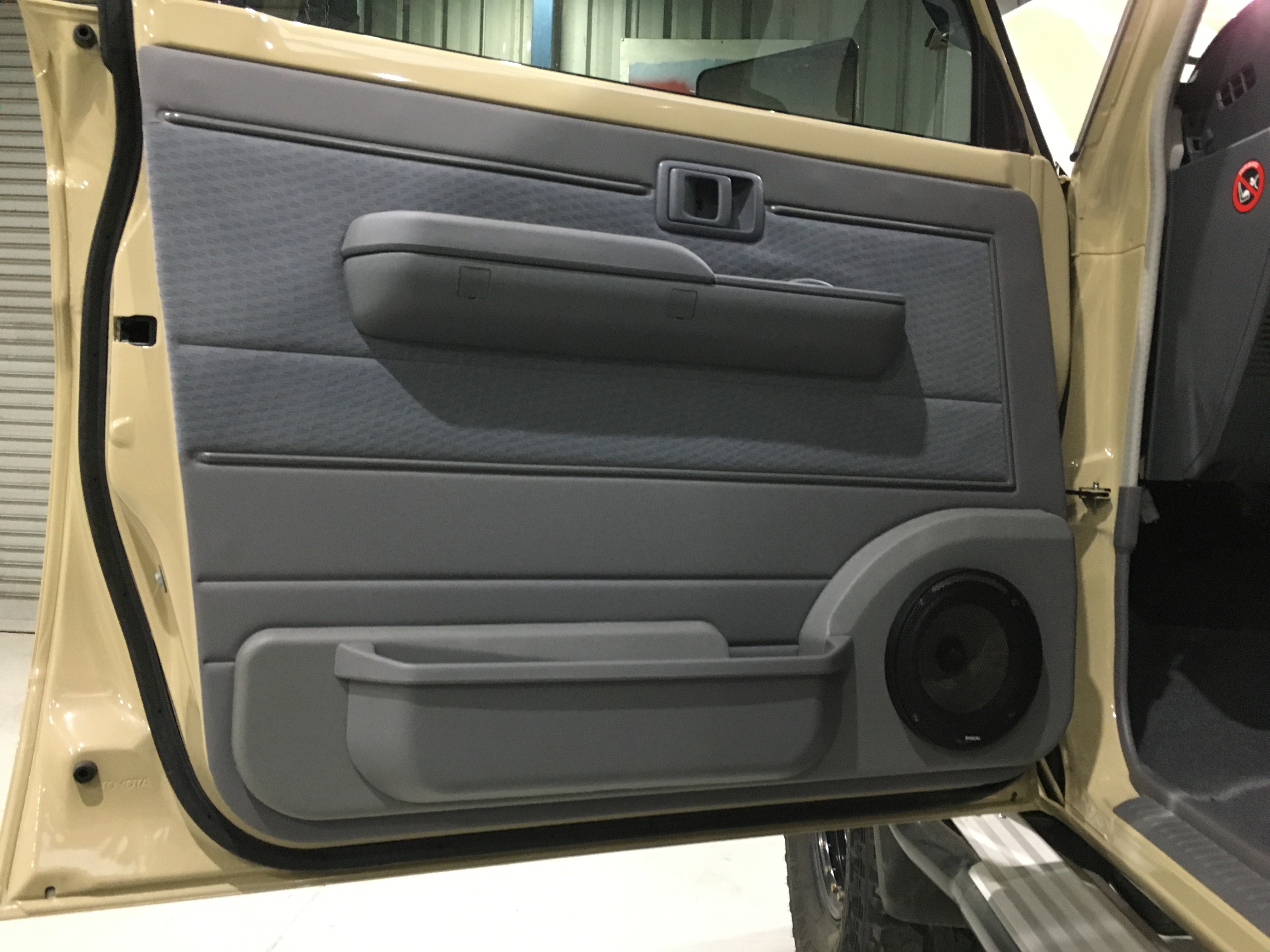 We used Focal FLAX speakers front and rear along with the Cruiser Console speaker pods. We make an additional trim to really pull these mounts hard onto the door frame. Making the speakers perform at their absolute best.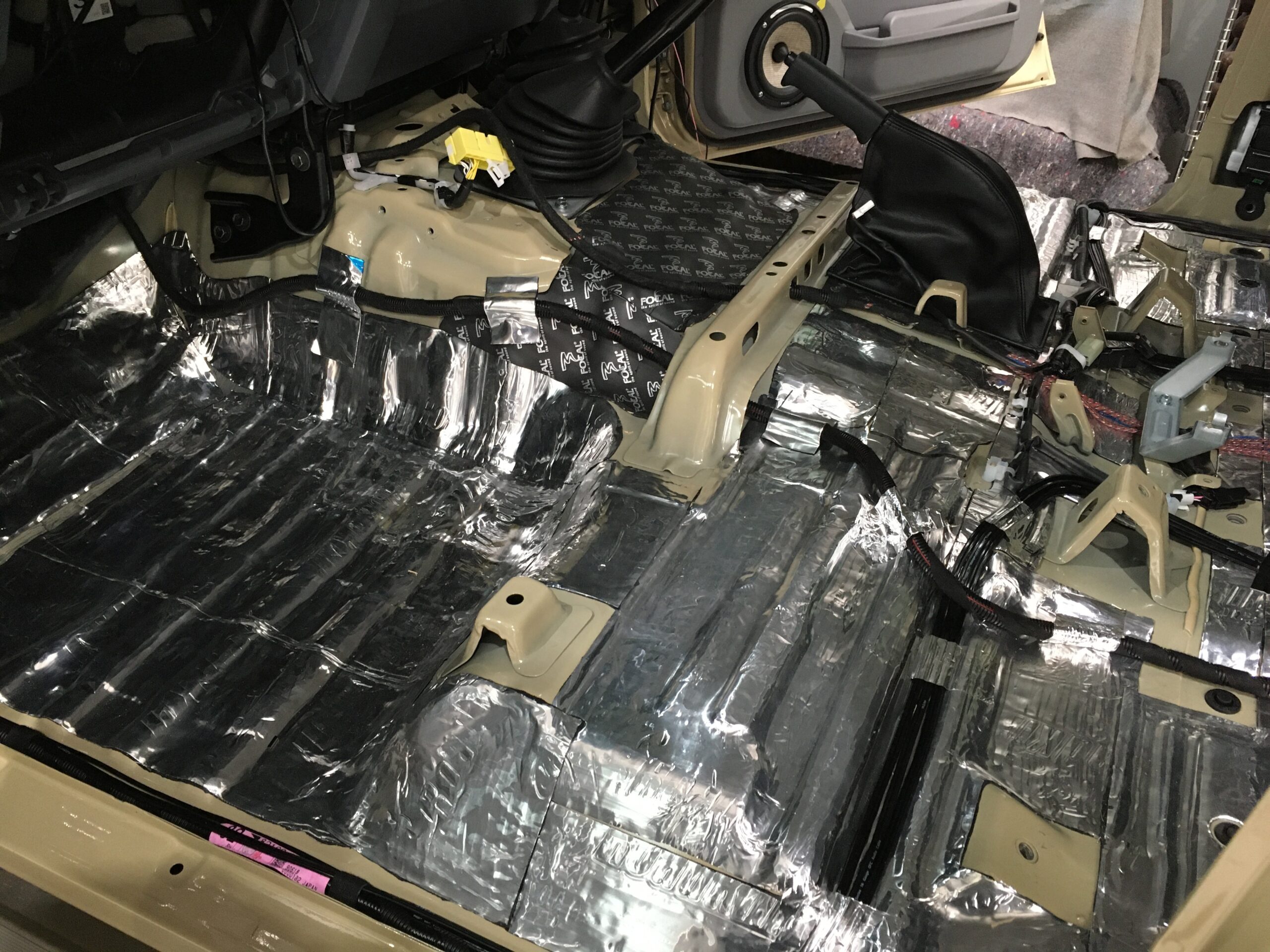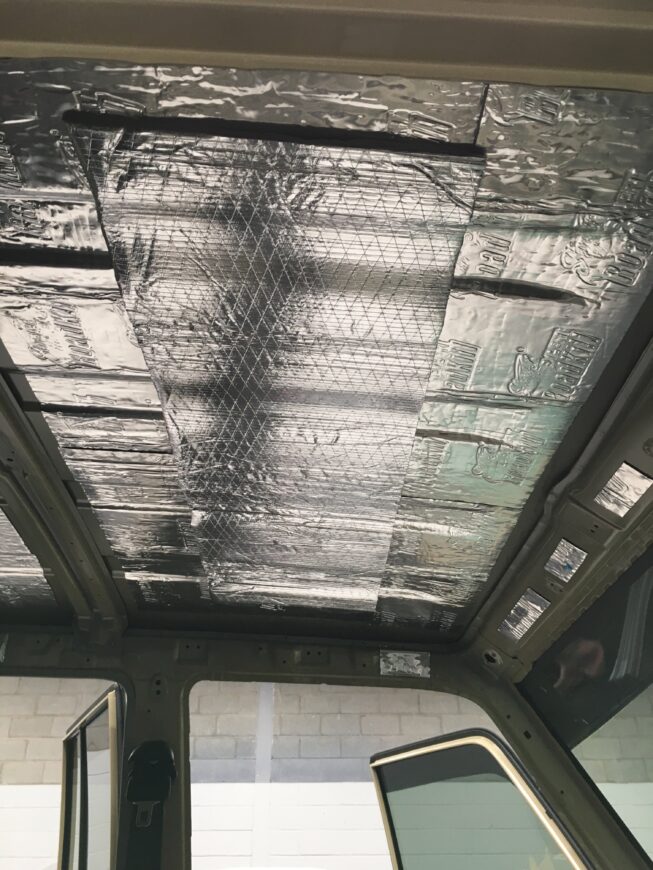 To provide the best outcome we applied a layer of sound deadening to every internal panel. The roof, back wall, floor and doors. All making for one very quiet ride! Additional care ensures servicability and perfect fitment of factory trims.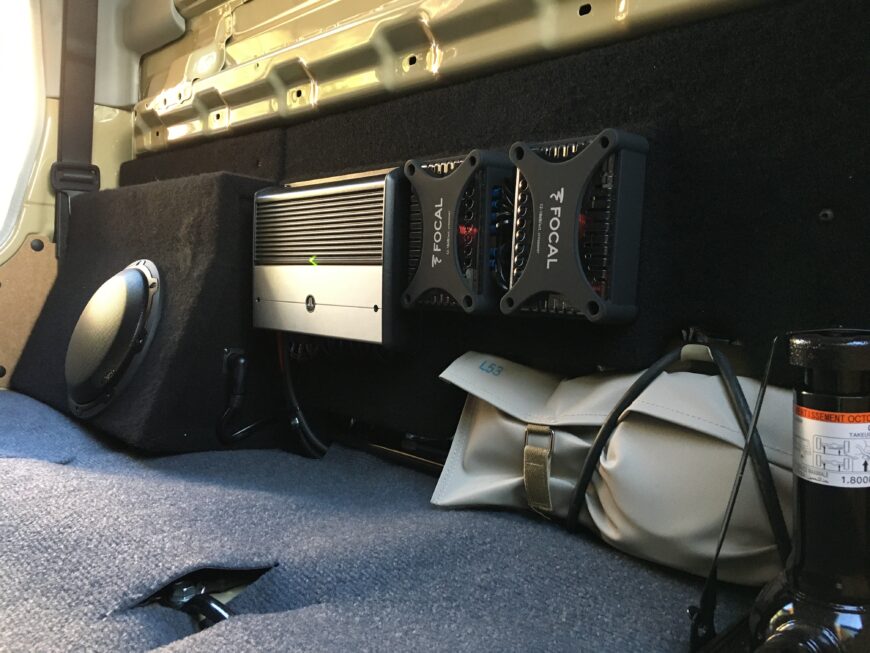 We finally wrapped the package up with one of our custom subwoofer solutions utilising a JL Audio 8″ subwoofer and JL Audio 5-channel XD amplifier. Both are mounted on the back wall of the vehicle. Keeping it all clean and functional.