Building up as many LC70 – LC79 Land Crusier's as we do we see lots of different set-ups and towing mirrors are ever present. One thing we strive to achieve is the best fitment of any accessory for the 79 Series and it amazes us that there are many products out there, know and otherwise that simply either don't fit or require cutting up your Cruiser to make work.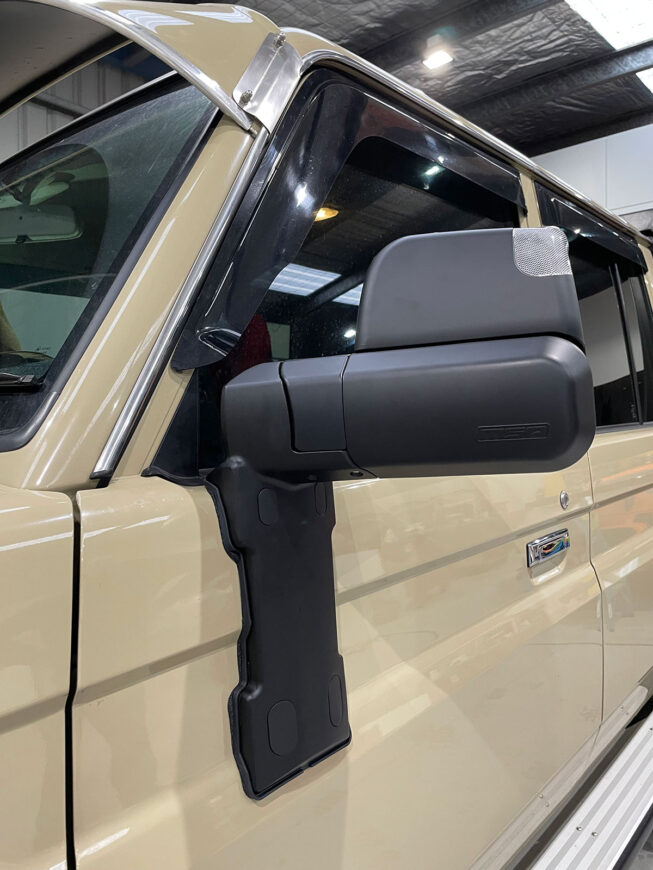 Best fitting towing mirrors
Based on our experience we think the MSA towing mirrors with their big base, clever two stage folding mechanism and robust construction are hands down the best fitment. They bolt directly to the factory holes already in your door (no drilling out of the lower nut-serts required) and sit neatly on the factory body line.
The wiring and included switch for the electric options is of a quality fit for building the ultimate off-road or touring rig.
Available in a range of black or chrome with electric (includes indicator repeaters) or manual adjustment we'd recommend the MSA towing mirror as the preferred option to any LC70 -LC79 Land Cruiser build.