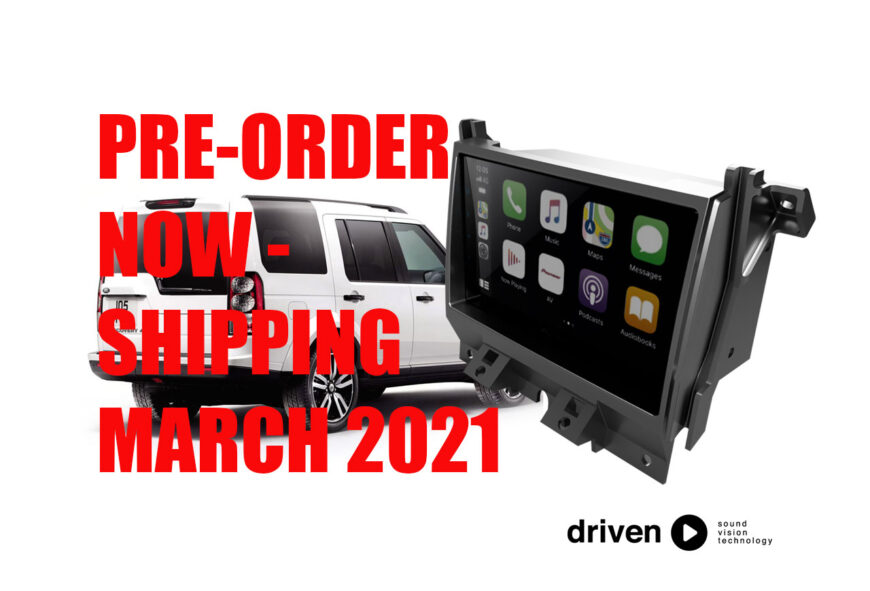 This Landrover (Discovery 4, 2009 – 2016) came to us in desperate need of a technology update. Factory optioned with a basic 4″ non-touch screen and rear park assist we knew there was plenty of scope. Basically the client wanted effortless smartphone connectivity and a CarPlay retrofit was in order.
Custom fabrication
Without a suitable dash-kit available we set out to dismantle the vehicle to better understand the limitations with the factory layout. With the lower parts of the dash-board heavy styled it was not a suitable location. The best location was the upper section of the dash. This however presented it's own problems as there simply wasn't any depth. While we could have reshaped the air vents and dash reinforcement this goes against our philosophy. Which is to make things 100% reversible wherever possible.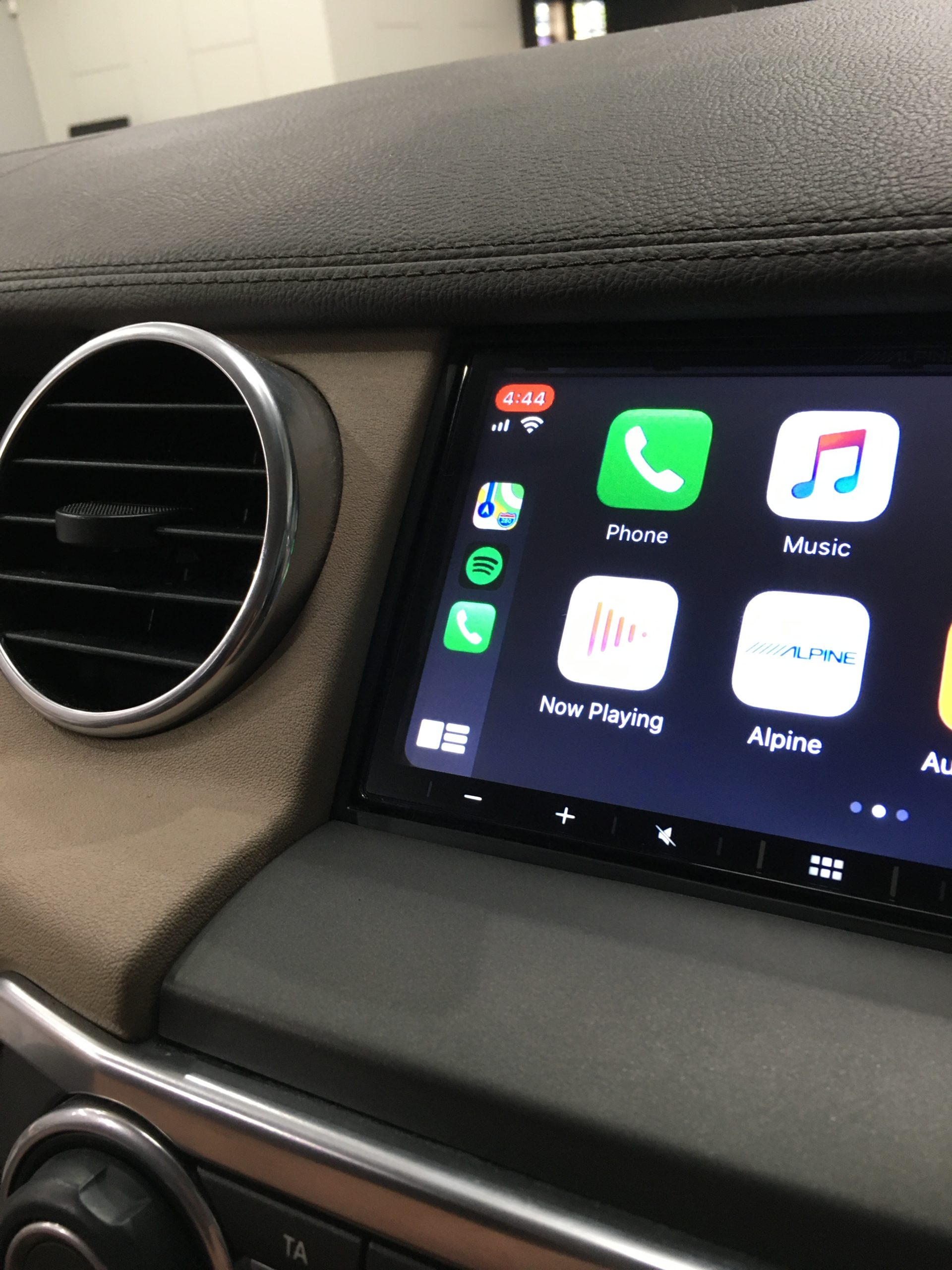 For the screen and entertainment options the recently released Alpine ILX-W650 with it's super short chassis was the perfect option. It provided us with a large 7″ screen with CarPlay and Android Auto compatibility. It also has Bluetooth and AM/FM radio built in. Plus of course the option to run one or more camera's.
Retaining functionality
As well as the screen upgrade we also wanted to keep the vehicle functions in tact. This included the rear park assist and basic vehicle settings. Both controlled via the factory 4″ screen and audio system. Cannects2 provided the CALR05 Infotainment adaptor which also retained the factory steering wheel controls.
Once all of the wiring was sorted we still had the factory park assist operational and vehicle settings accessible via the steering wheel controls. We also gained a reverse camera trigger and parking brake outputs. It was then time to fabricate a suitable facia for the 7″ multi-media unit.
Factory Look & Finish
By using the factory 4″ trim we were able to fabricate a new surround that utilised all of the factory mounting points. We merged the Alpine trim into the Landrover panel and finished it to a brushed black finish. This is inline with many other components in the vehicle.
The upper gains a large 7″ touch screen. CarPlay, Android Auto and communications are all controlled by this. It's a significant audio upgrade on what was factory optioned and only improves the usability of the Discovery 4.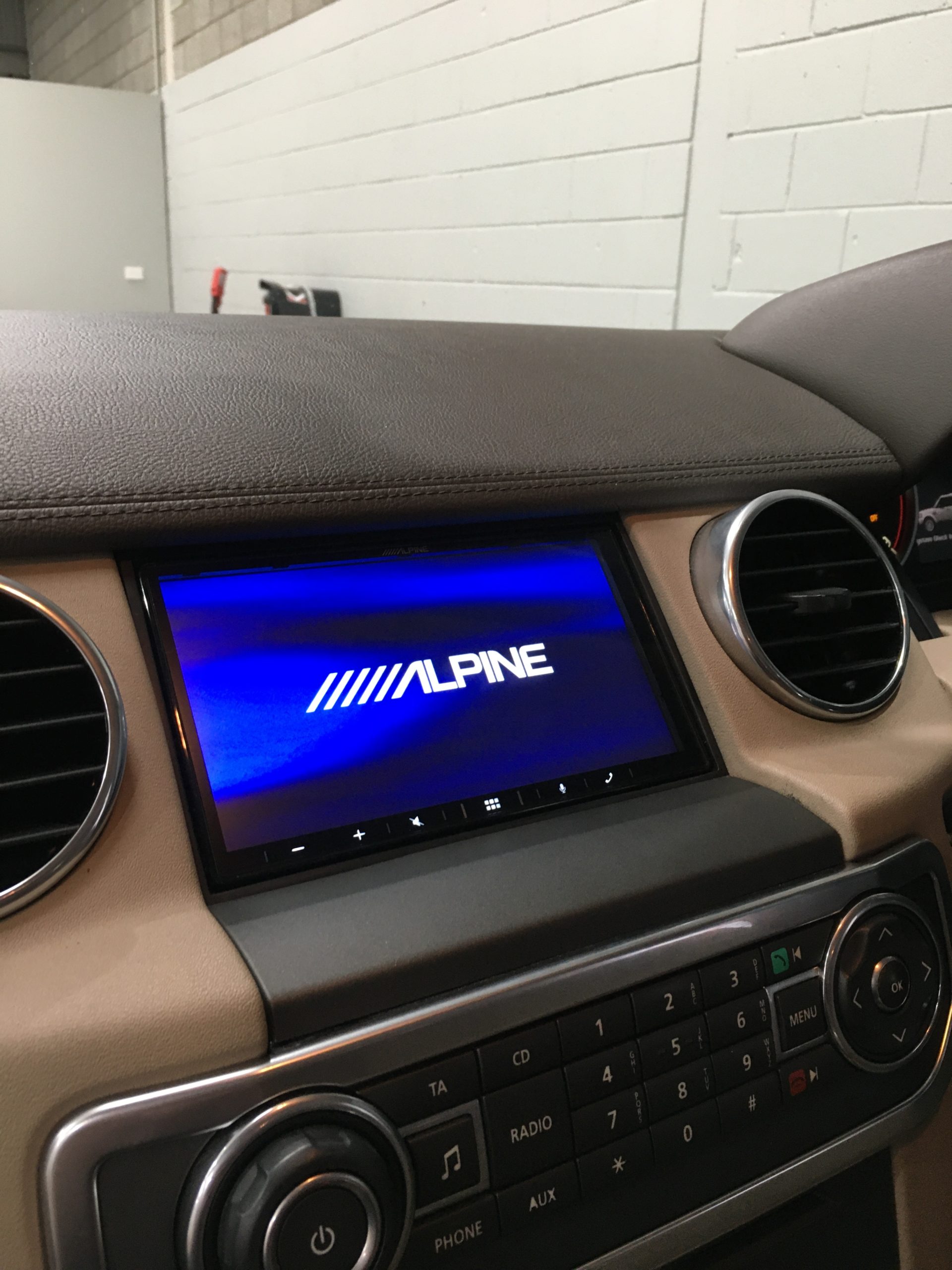 The vehicle was required in our Launceston based workshop for two days to complete the customisation. Once done however it will provide years of use with the latest in smartphone connectivity.
For any CarPlay retrofit solution, Android Auto upgrade or Hi-Fi Sound upgrades for prestige vehicles please get in touch. It's what we do and more importantly what we love to do.