This particular example was basically driven off the showroom floor to our workshop to have front parking sensors. We also fitted a rear blind spot detection system to make its size that much more manageable in Hobart's traffic.
Sensor Installation
The front sensors are installed in the front bar which was removed for the vehicle during the installation. Ensuring all wiring was tucked safely alongside that of the factory loom. Each of the four ultrasonic sensors was placed for optimal performance ensuring correct function.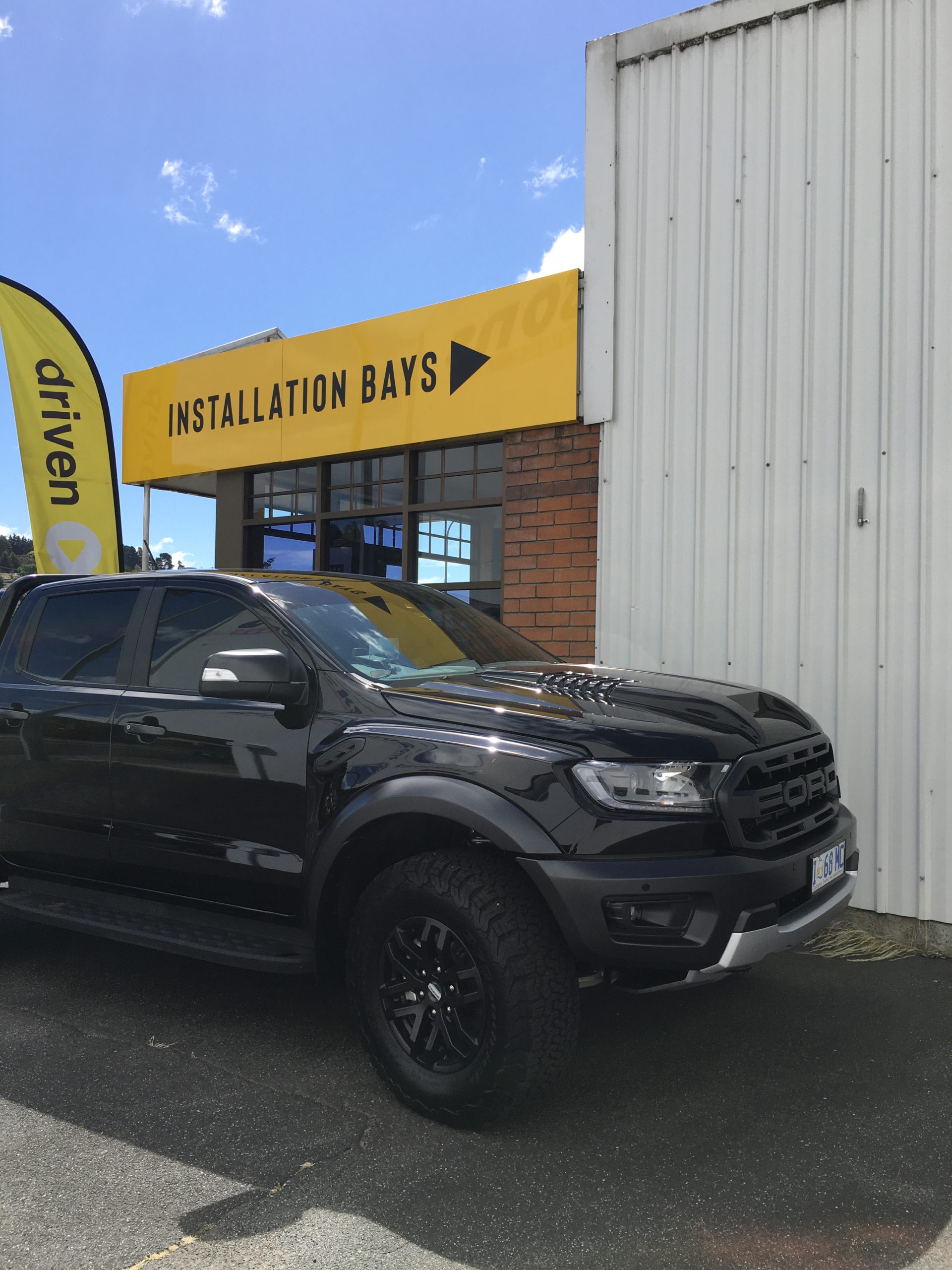 This particular parking sensor system also has a visual display located on the dashboard. This helps the driver identify which of the sensors has detected an obstacle and along with the audible beeper ensures adequate notification.
Speed Activated Front Parking Sensors
A vehicle speed sense module was utilised that derives information about the vehicle speed and turns the sensors on and off automatically. Effectively the front parking sensors operate only from 0 to 10 kmh to ensure no false alarm occur. It also doesn't rely on the driver to manually activate or disable them like many popular systems.
There's no denying the presence of the Ford Ranger Raptor. Its pumped guards, aggressive stance and bespoke suspension certainly set it apart. But if you're not comfortable parking the vehicle or being fully aware of what objects may be in the blind-spot, it takes the fun out of city driving.
If you have a Ranger and it wasn't opted with rear or front parking sensors we can install a complete solution for you. With fully colour matched sensors, internal visual and audible indicators and optional speed activation. They are sure to help you get in and out of sticky parking situations.
Other Options
We can also add additional camera's to Fords SYNC system so if you tow a caravan with your Ranger it can show the caravan camera on the factory screen. Or we can even add a front camera.