We recently performed a dash-cam installation on this stunning Mercedes GLE-400D. One of the first sold in Tasmania it is an amazing vehicle, oozing technology and technological wizardry that makes the mind boggle!
Prestige Vehicle Dash-Cam Installation
Dash-cam installation in a vehicle like this is not a job for the faint of heart, or someone in a hurry trying to do it in a couple of hours. The complexity of most elements of this vehicle, from the electrics to the trim detailing have to be respected. Even getting the cable for the rear camera through the factory grommets requires the removal of dozens of interior and exterior trims. Each one carefully removed and re-installed with care and attention.
Thinkware is perfect for the job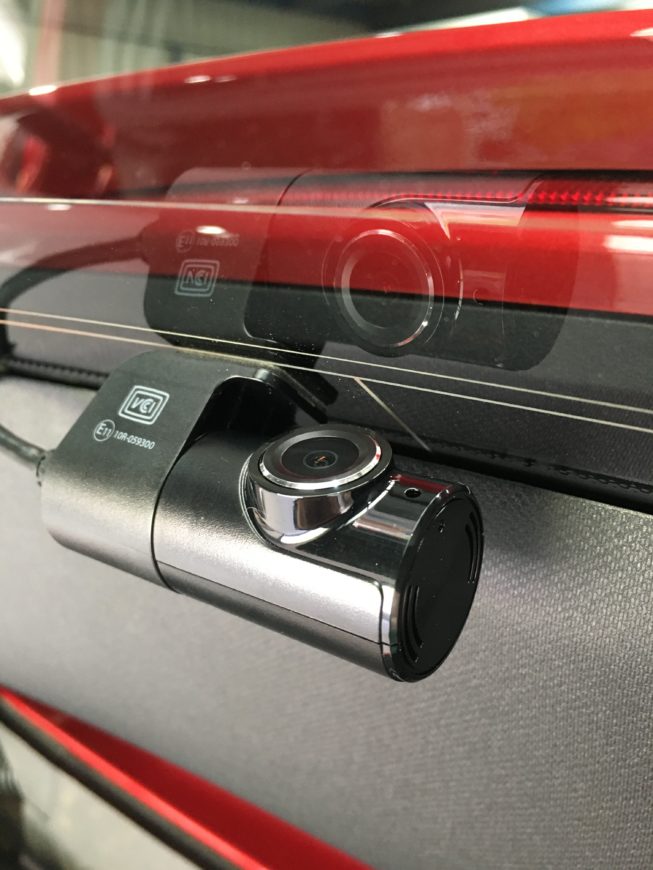 For this vehicle we opted to use a Thinkware F770 packaged together with a hardwire harness and a rear camera. The F770 is an equally beautifully designed object that suits the class of the GLE to a tee. The hard wiring of the camera allows it to work while the vehicle is parked. Providing protection for impacts or activity around the vehicle.
Key features of the F770 are high-definition 1080P front and rear recording, built-in GPS and Wi-Fi. It also has Thinkware's Super Night Vision II, Dual-Save technology and Advanced Driver Alert System.
Thinkware is one of the worlds largest manufacturers of dash-cams and in our opinion is the best range of recorders on the market. They perform in all weather and light conditions and simply get on with the job at hand. We stock and install the entire range of Thinkware dash cams, each available to demonstrate first hand in our showroom.
Easy to use Dash Cam
Another advantage of the Thinkware dash cam is the very easy to set-up and use Application that works on iOS and Android devices. It allows you to have full control over the camera and it's settings. Including recording modes, camera and impact sensitivities and best of all the battery management while the vehicle is stationary.