Description
Thinkware's F200 would have to be one of the best value Dash Cam packs on the market. It records videos in full HD 1080P (front) and HD 720P (rear), with built-in Wi-Fi for smartphone connectivity.
The F770 captures videos at 30 frames per second front and rear, with Sony Exmor sensors. It also excels in low light conditions as well as park mode using Super Night Vision 1.0. The built in WiFi enables smartphone connectivity and GPS completes the picture on playback.
F770 Dash Cam Quick Specs
Safety Camera Alert
1080p Full HD Front Recording
720p HD Rear Recording
30fps
Built-in GPS Sensor
Most popular dash cam
F770 Dash Cam Options
---
F770 Dash Cam Hardwire Kit
The included hard wire kit suits both 12V & 24V applications while continuously powering the vehicle's dash cam. This keeps your Surveillance Parking Mode systems up and running whenever the car is parked or unattended.
---
Included Rear Dash Camera
Installed on the vehicle's rear window, F100RA provides a 135° wide camera angle that records 720P high definition rear view videos whenever you're driving. Its motion detect feature allows you to also capture motion behind the vehicle during park mode.
---
SD Card Storage
Every Thinkware dash cam uses an SD storage card to capture and record footage. The cards are available in 16, 32 & 64GB.
---
---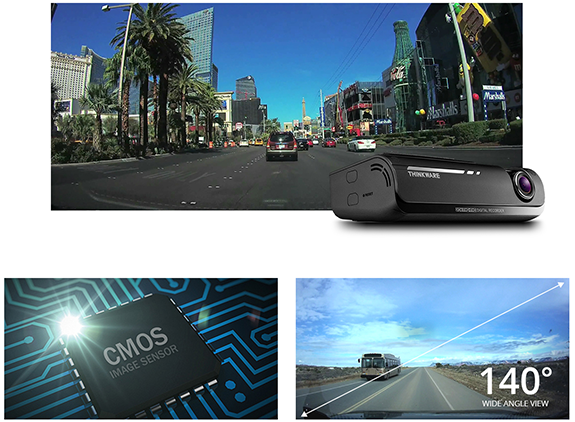 HD Image Capture
Equipped with CMOS Image Sensors, this dash cam lets you record crisp and clear full 1080p HD front and 720p HD rear cam videos be it daytime or nighttime. Even better, it sports a 140-degree wide ange lens view that minimises blind spots across the board.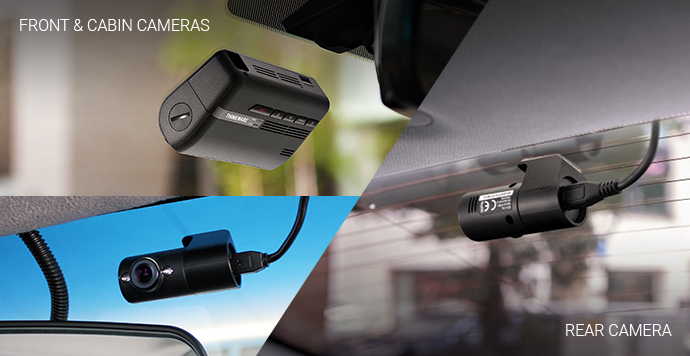 Dual Channel Recording
Equipped with an input for a second camera, this can take your surveillance capabilities to the next tier. The included F77RA 1080P HD rear camera records behind the vehicle. Alternatively you can add the THINKWARE In-cabin (CABCAMIR*) Camera to the fold, especially if you're in the transportation and logistics business. CABCAMIR* is for operators who want in cabin recordings, ideal for day-and-night monitoring of taxis, trucks or fleet vehicles. CABCAMIR* comes with Infrared LEDs so nighttime video recording won't be an issue.
* Cable Cover on F770 Dash Cam will not close when CABCAMIR is connected