After much frustration using ill-fitting pre-fabricated subwoofer solutions in LandCruisers we decided it was time to develop our own solution. We've had much success with JL Audio's 8″ micro-sub so we used this as a basis to develop and tune our solution.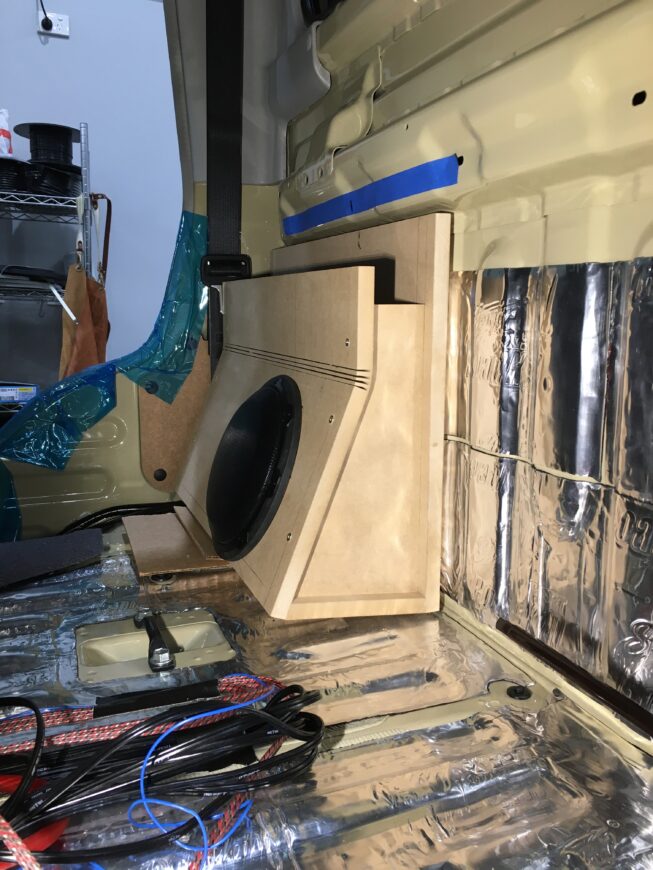 One of the key considerations was to keep the box level with the back seat when folded flat to allow for maximising storage (or a fridge) and to not restrict the seats folding from the seated position.
We also wanted it to have sufficient clearance to not damage the subwoofer. This is also added by the protective grill.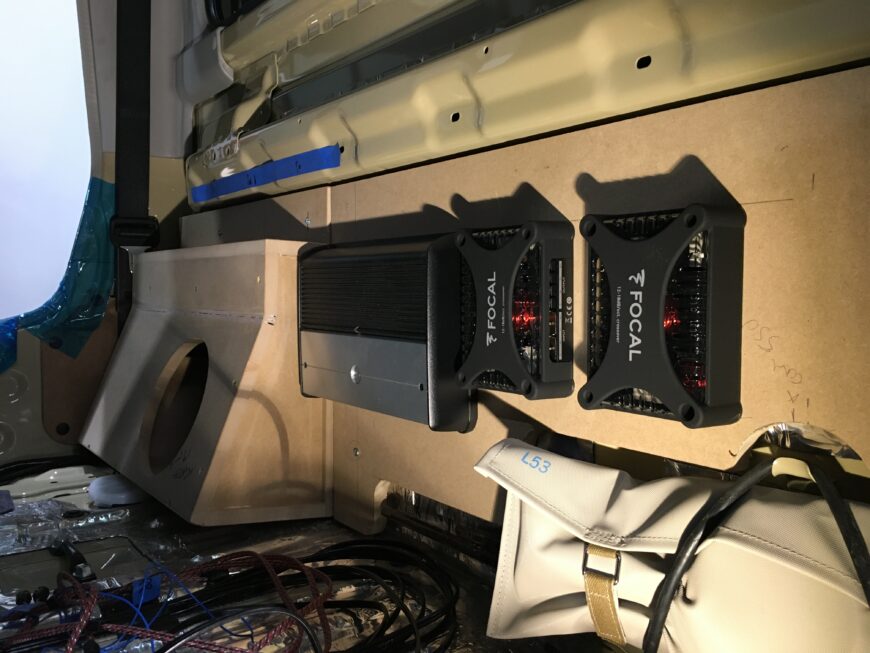 These subwoofer enclosures are typically custom made to also suit the mounting of an amplifier and crossovers. The whole assembly is typically bolted to the back wall with nutserts and helps to reduce noise and vibration through the rear panel.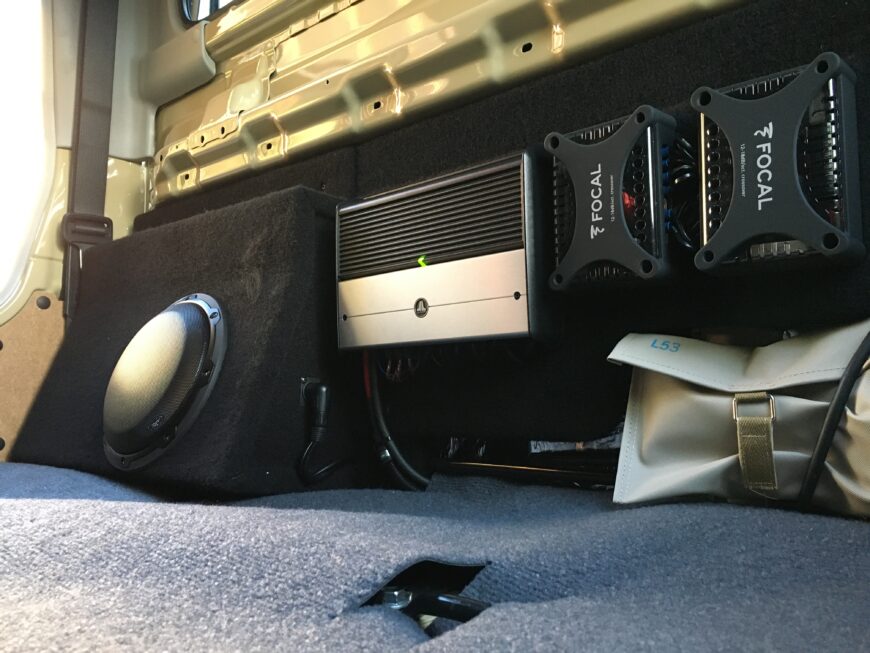 Once trimmed and in place all of the factory tools are retained and the useable space is maximised.