Finally we can offer a Series 1 VE Commodore replacement option single zone and dual zone climate control systems.
Upgrade your VE Commodore Stereo
TDJ's long awaited VE Commodore dash kit (FP9450BK) for dual zone vehicles joins the range of the FP9350BK and FP9350GK for the single zone cars. Allowing us to remove the factory equipment and replace it with whatever technologies you desire.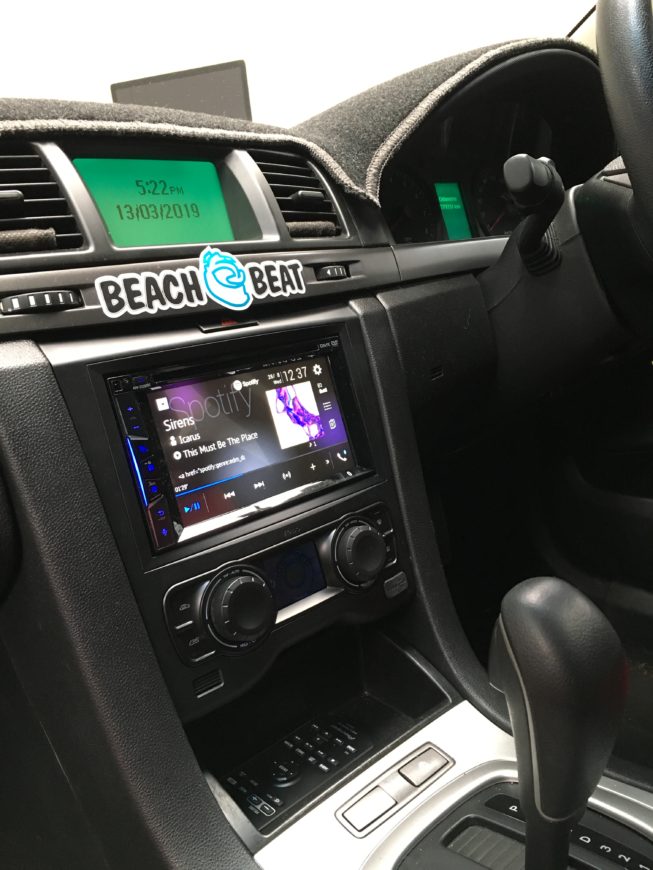 The ideal solution for the VE Commodore replacement is a 7″ screen based unit, this fills the space created by the new facia and looks perfect with the lower climate controls. Of course we can retain your factory steering wheel controls if optioned from new.
VE Commodore Speaker Upgrades
In addition to replacing the factory multi-disc CD and in-dash radio we can also offer a range of speaker, amplifier and subwoofer upgrades. Holden's VE Commodore is an ideal platform for high powered car sound. It's well positioned speakers (higher in the front doors), dash-top tweeters and a generous boot make it ideal. Even if it's a VE ute you drive we also have subwoofer enclosures that sit behind the seat.
With 6″ speakers factory installed front and rear we can upgrade to new speakers, Alpine's R-series are a perfect platform. They offer superior treble and bass while fitting into the factory locations. The tweeters also fit neatly behind the dash-top grills.
Add An Amplifier To Your Factory Radio
Even if you don't want to replace the factory stereo we can still improve your sound. An amplifier can be added to the factory stereo to power upgraded speakers and a subwoofer. All of which can be installed out of sight.
Another area we consider when upgrading your Commodores speakers is to treat the doors with some sound deadening. Stinger's RoadKill is our preferred product and the difference in sound has to be heard to be believed. Front door speakers once treated give an impressive amount of bass, making it a perfect upgrade for those not wanting to add a subwoofer.
So if your VE Commodore is needing an update get in touch. We love working on the platform. It's a well made car and a perfect platform for a great car stereo system.