Looking for a  Hilux CarPlay & Android Auto upgrade? You're not alone.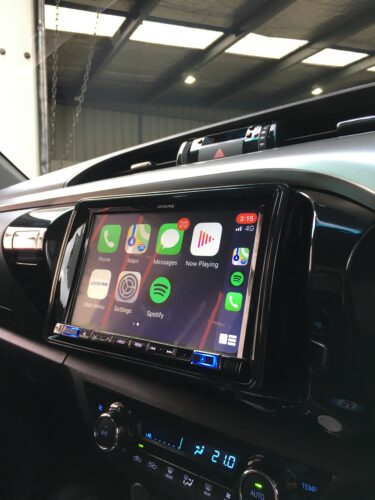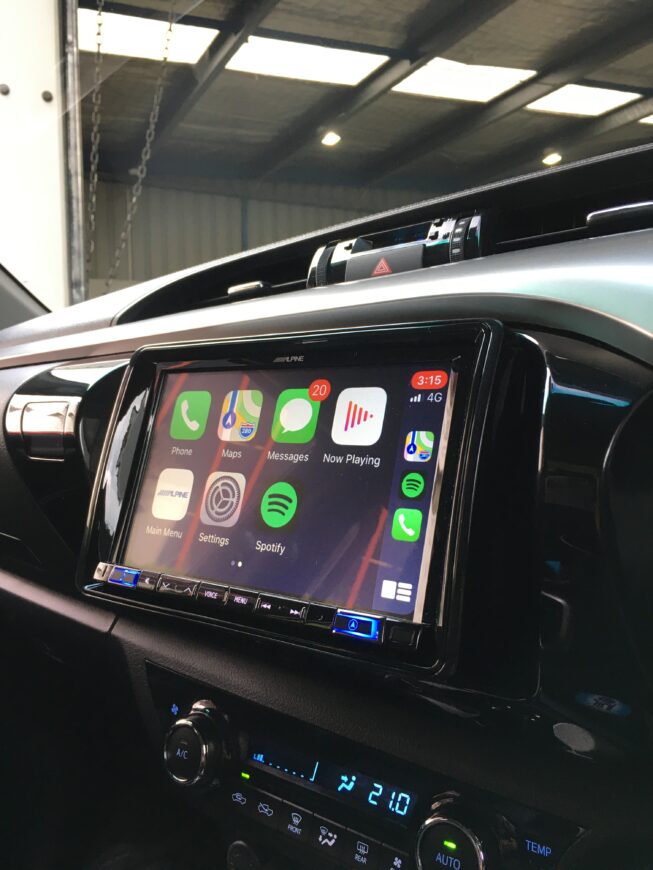 Many owners of the 2015 – 2020 Hilux are wanting to improve the infotainment offering over what is factory installed.
Proven Hilux CarPlay & Android Auto Upgrades
We have a lot of experience in performing CarPlay & Android Auto upgrades to the Hilux – across all generations. We can retain the factory features such as a reverse camera and steering wheel controls. All while improving the Bluetooth, GPS and phone connectivity with wired (via USB) or wireless CarPlay & Android Auto.
Hilux Stereo Upgrade
There are two really great options for this upgrade. One is to use one of the floating tablet style systems from Alpine, Kenwood and now Pioneer. These look right at home in place of the factory screen. Of course all offer greater functionality and screen resolution over standard.
The second and most comprehensive Hilux upgrade is Alpine's 8″ Perfect Fit solution designed for the 2015-2020 Hilux. This adds HEMA maps to the extensive feature list while sitting perfectly in the factory location.
These large screens add a range of functions that will make the Hilux infotainment system the centre of your mobile life – be it for work or play.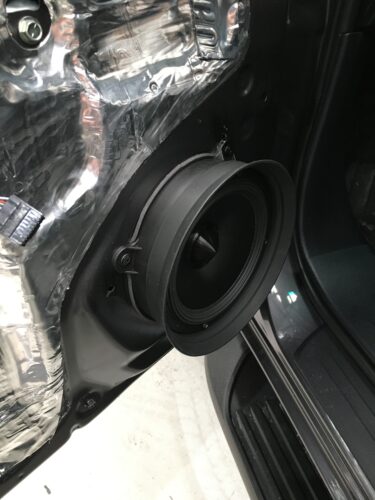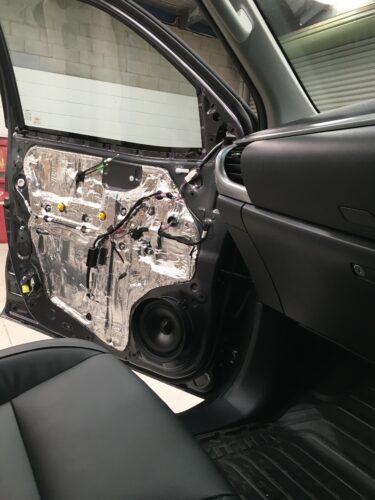 In addition to the Hilux CarPlay & Android Auto Upgrade we can also offer a range of speaker upgrades using all factory mounts. The front speakers from factory are a two-way component with seperate tweeter and mid. A nice pair of speakers and our custom sound deadening treatment will improve sound quality and performance while also taking the edge off some road noise.
If you'd like to know more about the options available to upgrade your Hilux please get in touch. So we can discuss the best products and solutions to suit your individual needs.
All upgrades are performed at our Tasmanian workshop. With most products on display for you to see try in person.