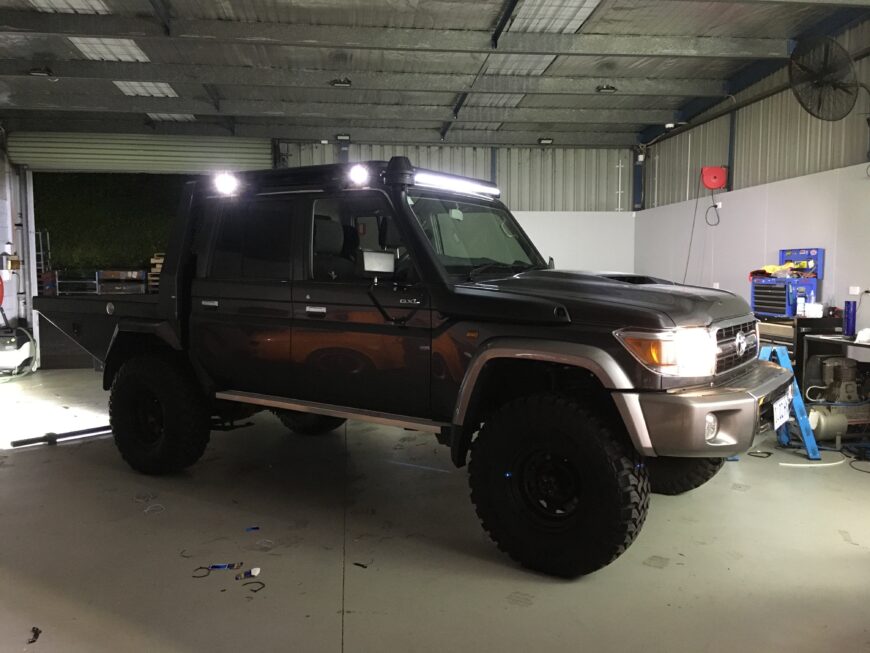 The owner of this 79 Series came to us to install his Stedi light-bar, side work lights and a full-width reverse light.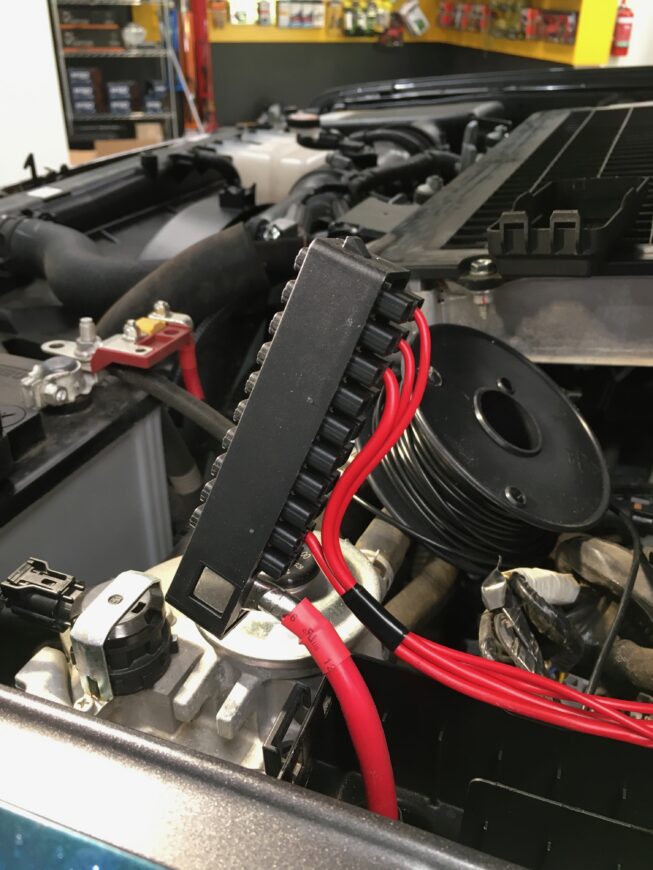 Being particularly fussy with the fitment we modified the supplied brackets to allow the front light-bar to sit flush with the roof platform. The end result looks super tidy and suits the clean look of this cruiser perfectly. We also located all of our lighting fuses in the factory fuse box. All relay's are bolted to an aluminium bus-bar for hassle free maintenance.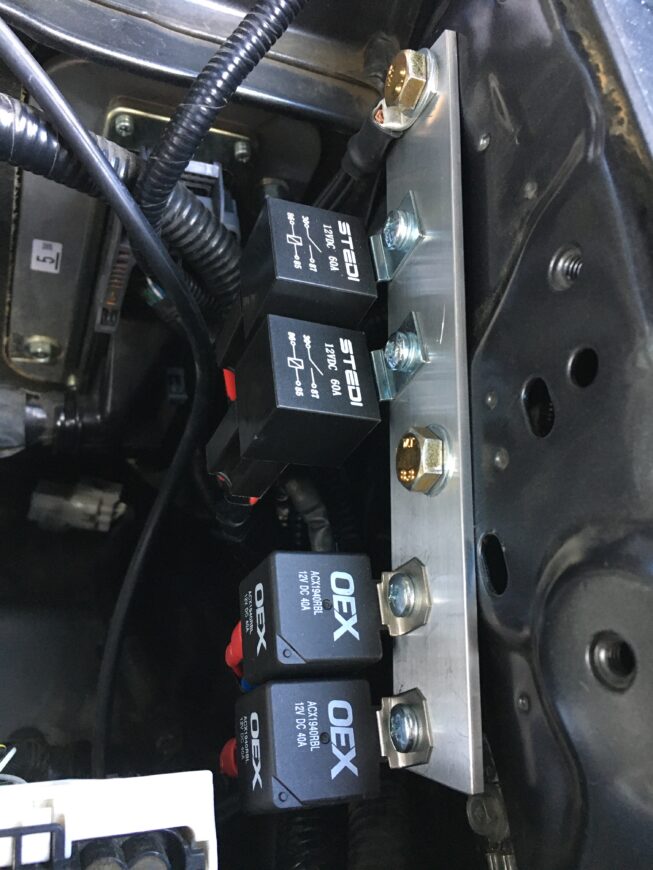 While we were at it we also installed flood lights to both sides of the roof platform. These provide a great spread of light when working or camping. All of the wiring was hidden in the platform and a single deutsch connector un-plugs to remove the entire assembly.
Finally we fabricated custom brackets to mount a rear LED light-bar which can be switched with the reverse lights for 500m+ of rearview light!