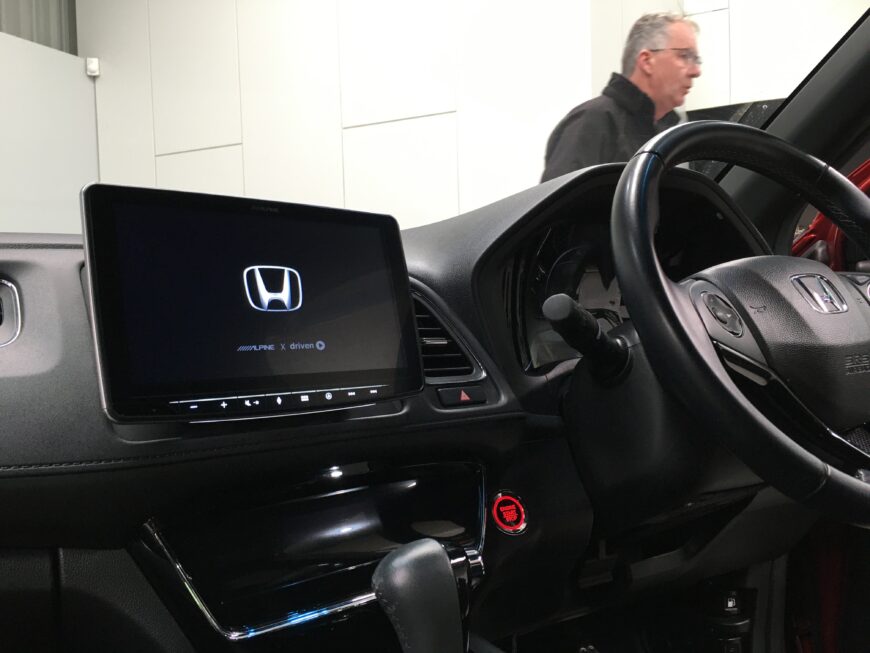 The Honda CRV is a great car but the factory optioned multimedia system is severely lacking when it comes to phone connectivity. With a heavily sloping dash the factory screen also suffered from a lot of glare.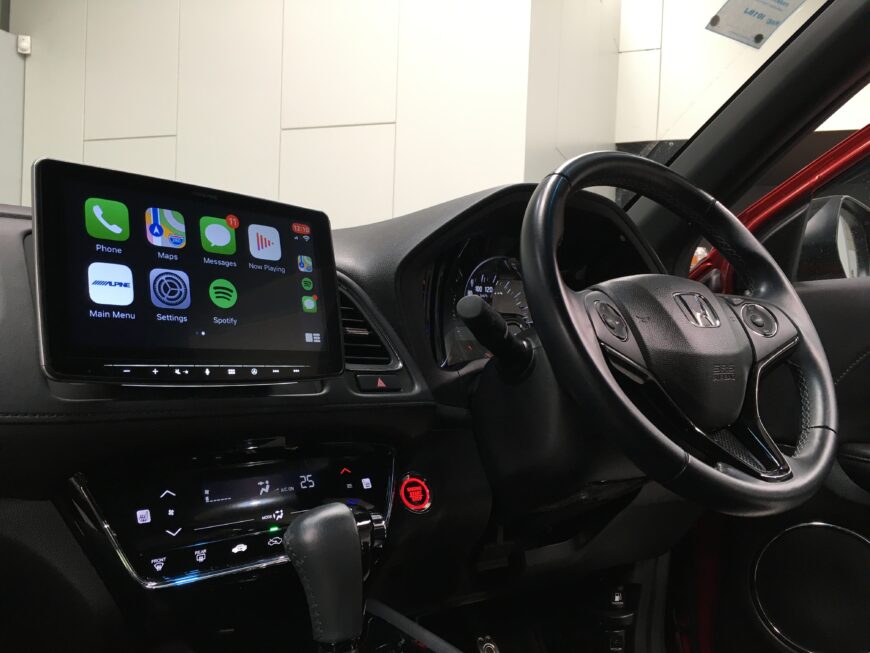 Our solution was to install an Alpine iNE-F409 tablet style system with built-in GPS, CarPlay, Android Auto and Bluetooth.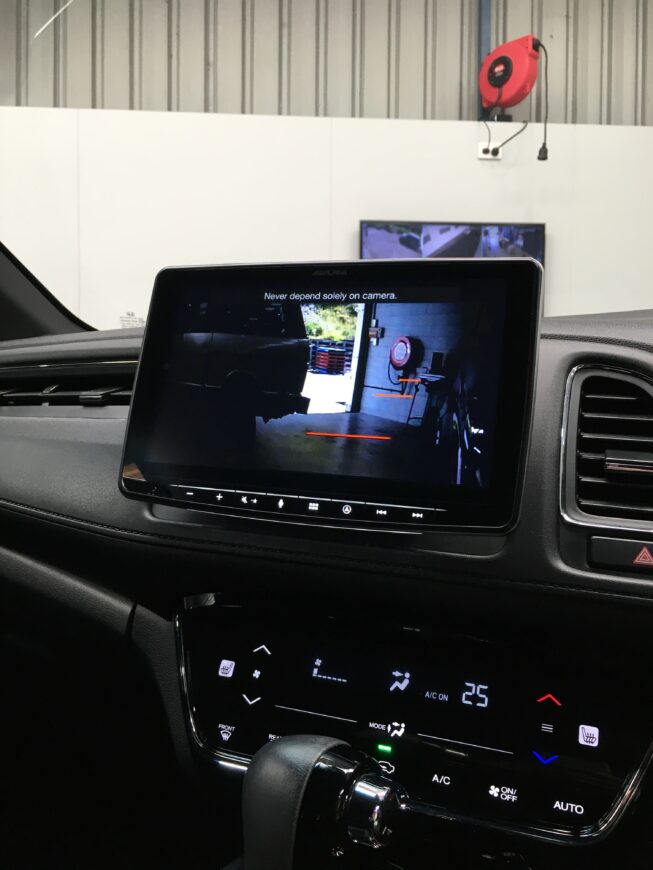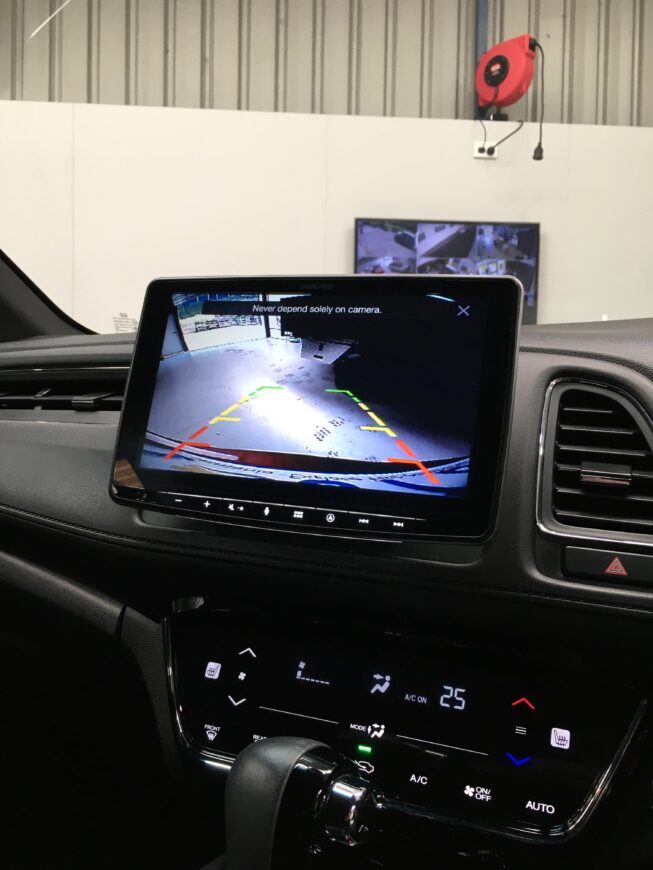 One of the challenges of this vehicle is the factory installed 'lane-watch' camera in the passenger side door mirror. While there is no plug and play solution out there our tech's were able to rewire the factory camera's to retain this feature. Now of course on the huge 9″ screen.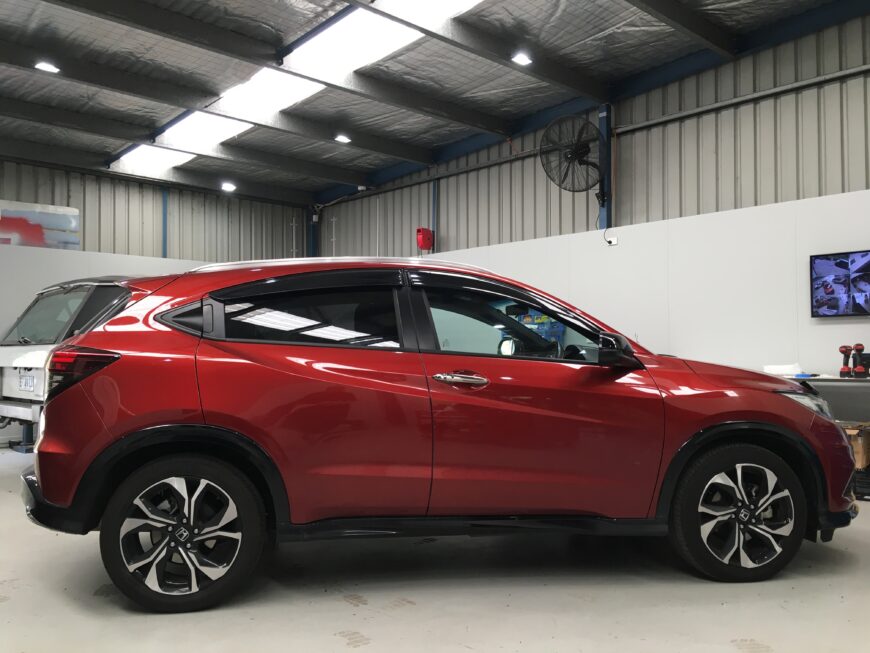 While we didn't make any upgrades to the Honda speakers the difference in sound quality after removing the factory radio was incredible.