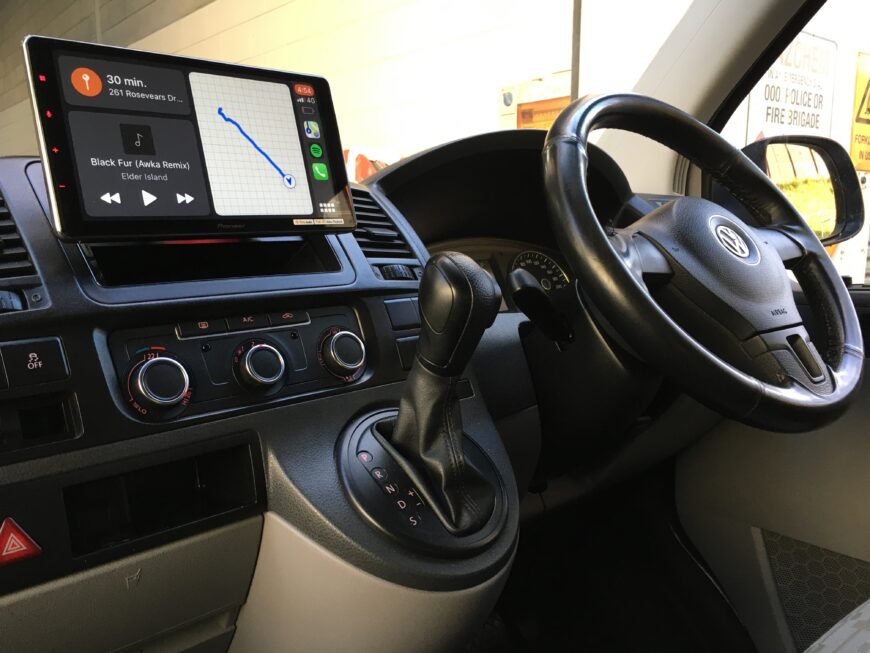 We recently installed the Pioneer 9″ Tablet unit into a T5 Volkswagen Transporter. Optioned from factory with a single CD/Bluetooth/Radio we were able to install the new unit with 9″ display in the factory location.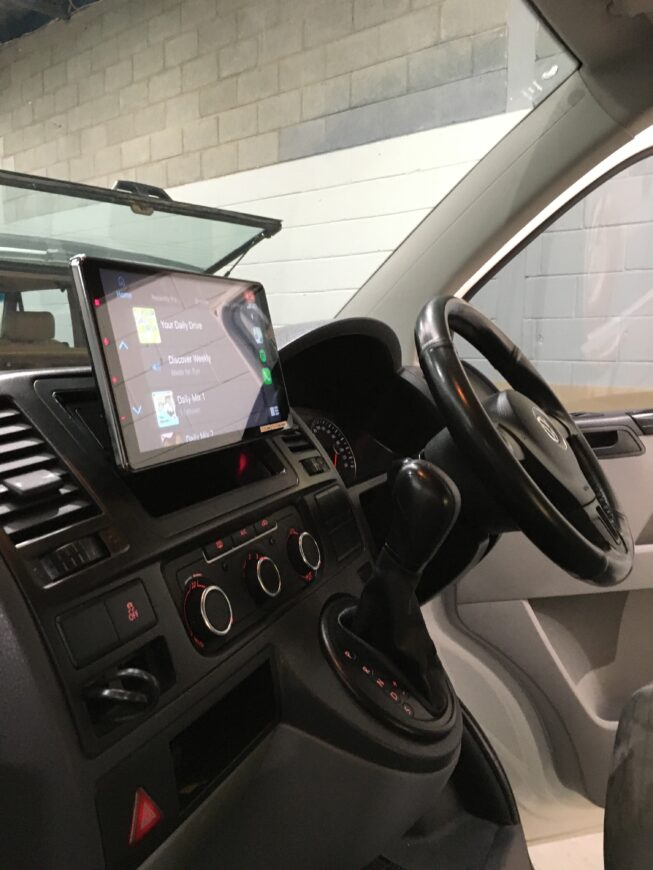 Loaded with Wi-Fi certified wireless CarPlay and Android Auto plus Alexia, Bluetooth and USB/HDMI it has all connections covered. The customisable HD display also makes this unit an awesome unit for just about every application.
As well as the large screen upgrade we also added a quality flush-mount reverse camera and a modified USB mount into a factory blank.