Recently we had the opportunity to consolidate the technology in this campervan. The owner wanted to combine multiple screens and functions into one. Namely reduce the clutter and integrate the campervan camera, entertainment and navigation.
All in one large 9″ screen
We achieved this by using Alpine's ILX-F259E 9″ Halo unit. Through CarPlay or Android Auto it provides smartphone navigation as well as Camera, Radio/USB and Bluetooth. The Halo 9 range has now expanded to three units. From the base F259E through to the range topping ILX-F409E with built-in GPS navigation.
With the Toyota Coaster's factory radio location lower in the dash, the Halo 9″ unit was the perfect choice. Its range of installation depth and angle provided optimum placement for the vital information. The large 9″ touch screen is also perfect for enhanced vision while on the road.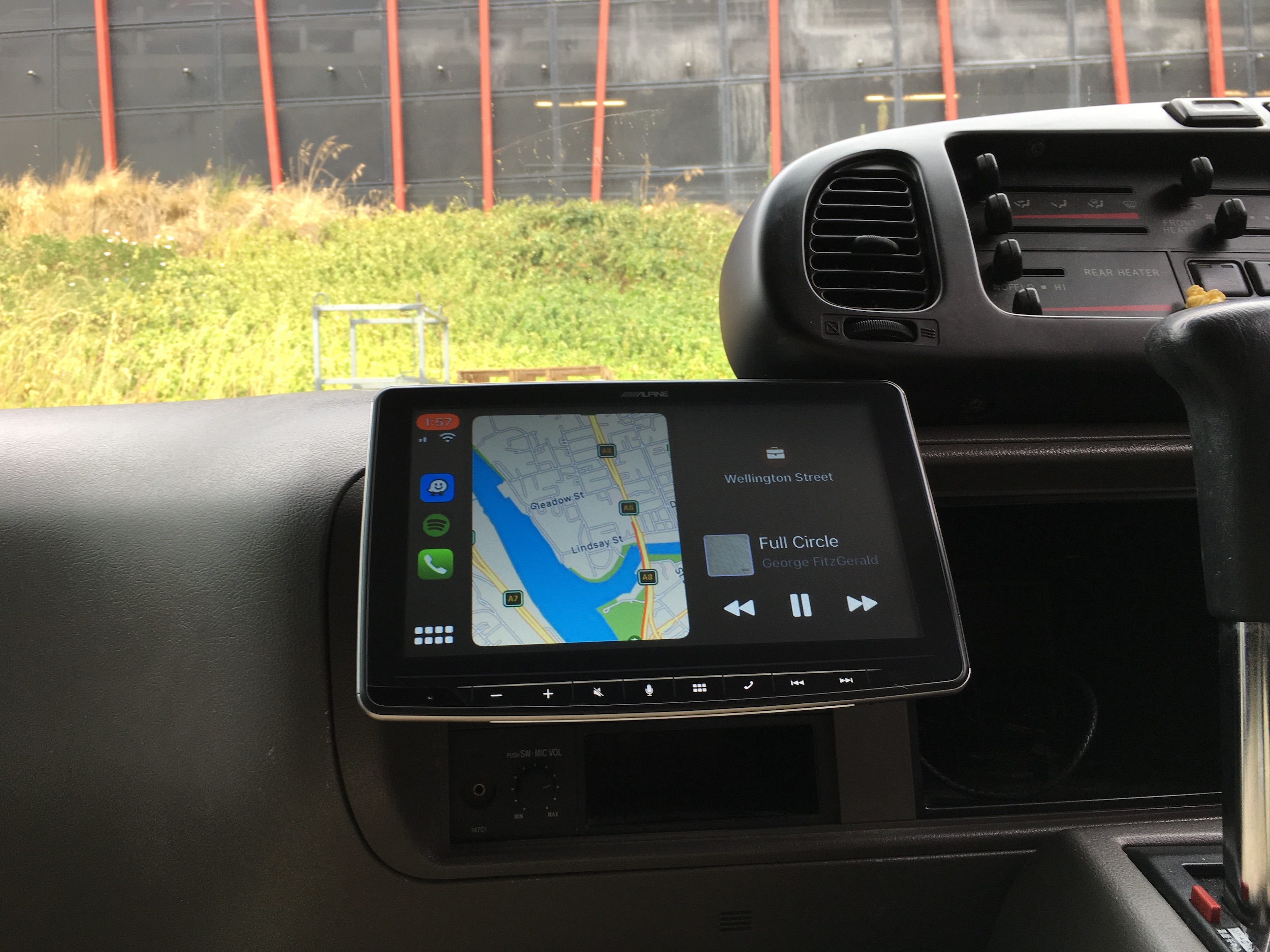 Another great benefit of the Halo 9 is the ability to run multiple camera's. In this campervan camera installation we only used the rear camera function however more could be added as required. The rear camera comes on when selecting reverse or anytime you need by selecting the camera on the screen. Effectively doubling function as a rear view camera.
Excellent Camera Vision
The camera we used was one of our preferred CCD heavy duty units. It has both excellent night and day vision thanks to IR enhancement and a wide view angle. Located high on the back of the camper van the camera provides excellent rear vision.
Customise your campervan camera solution
While this Coaster had just one camera. We also design and install systems with multiple camera's. This can be front, rear, side or blind-spot style cameras. With each being able to be triggered by driver functions such as indicating, which activates the side camera.
So if you're in the market for a campervan camera or navigation upgrade call in to see us. We have plenty of off street parking and a large workshop facility to work on campervans. We're located just as you arrive in Launceston making us handy if you're from out of town.