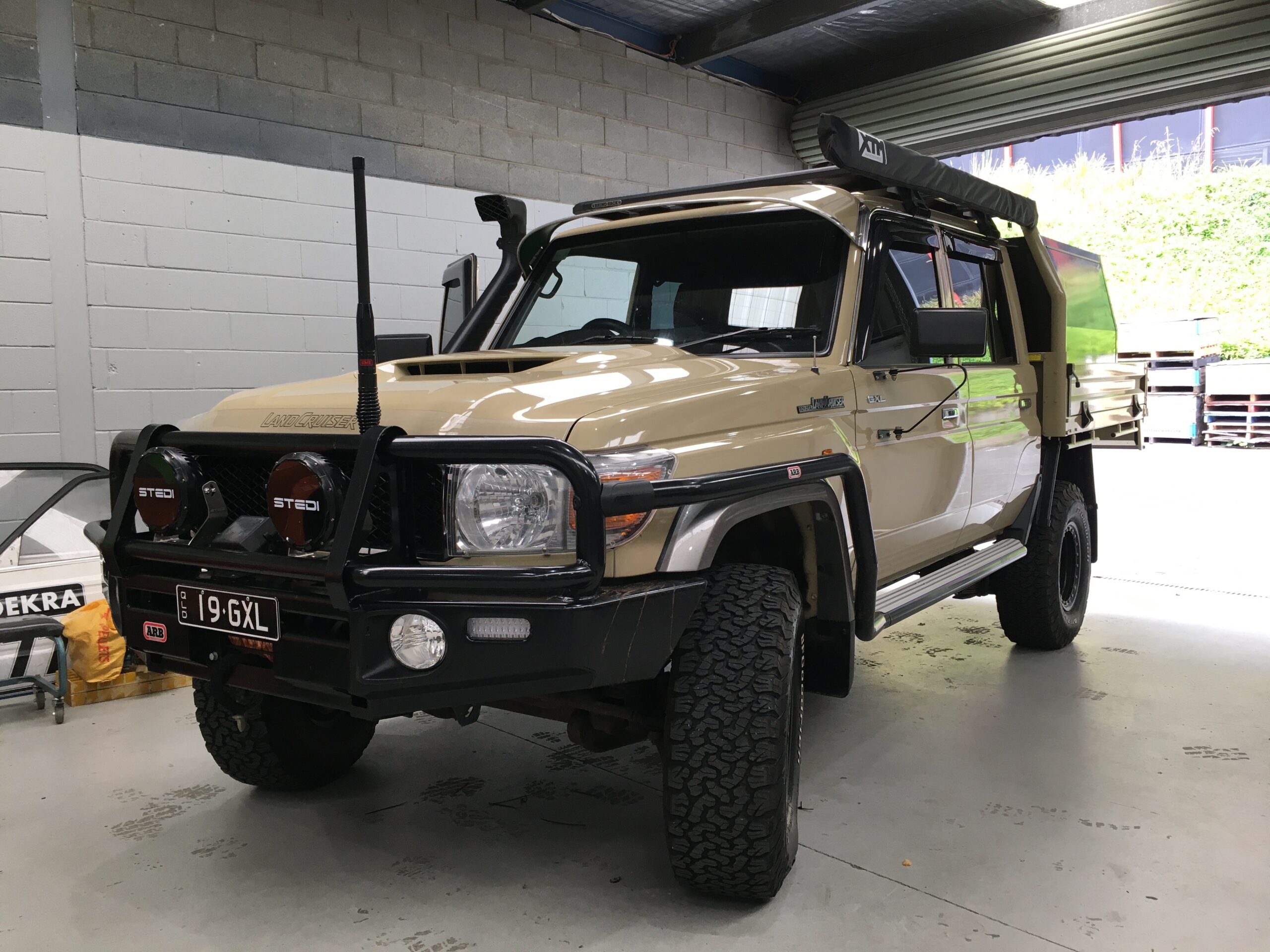 We treated this Sandy 79 to a sweet little audio visual upgrade with a touch of sound deadening.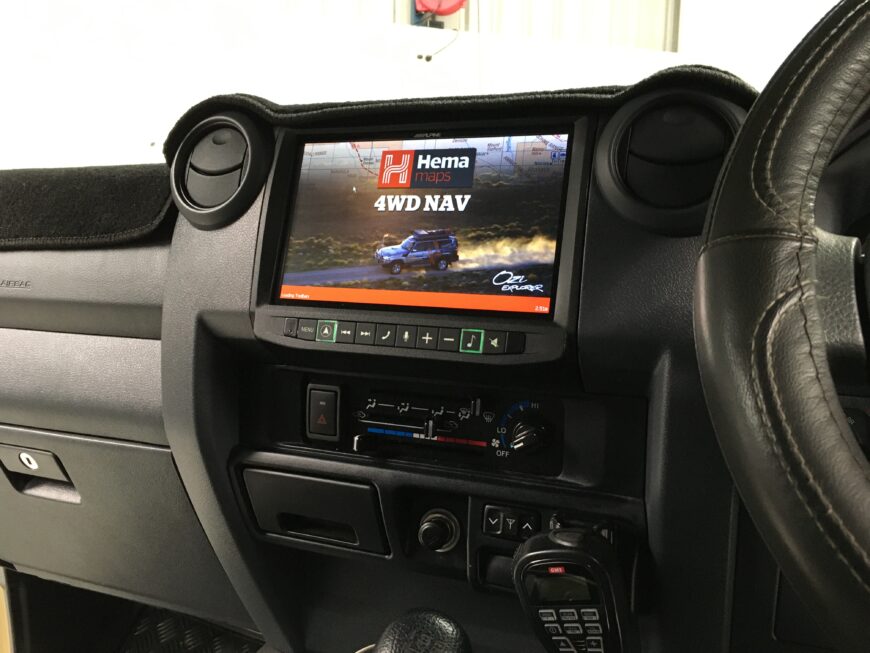 Alpine's 9″ GPS solution for 70 Series Cruisers is arguably the best way to improve the tech in your trusty LandCruiser. Loaded with street and Hema maps, CarPlay, Android Auto, DAB Digital radio and of course a host of connections including USB and HDMI.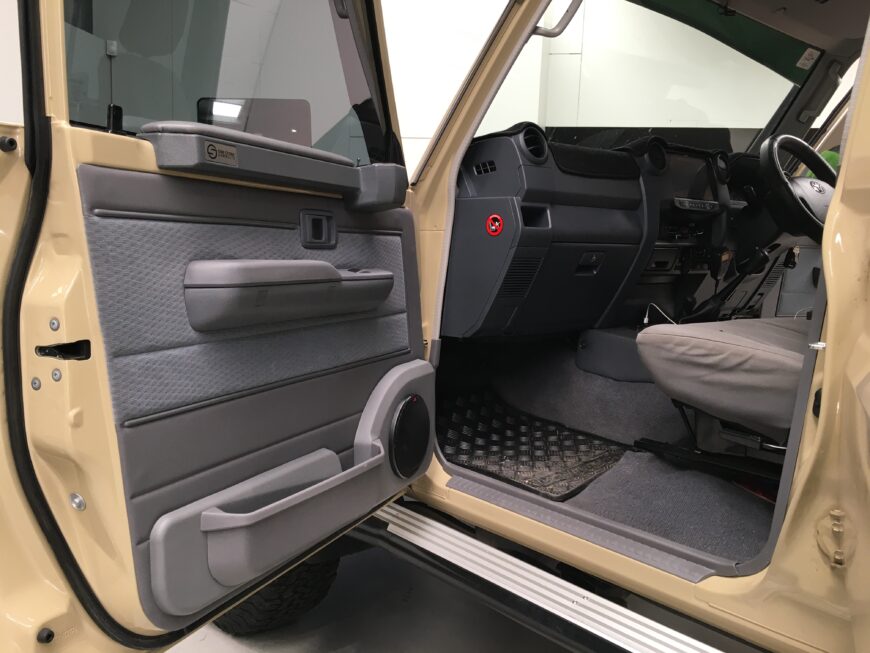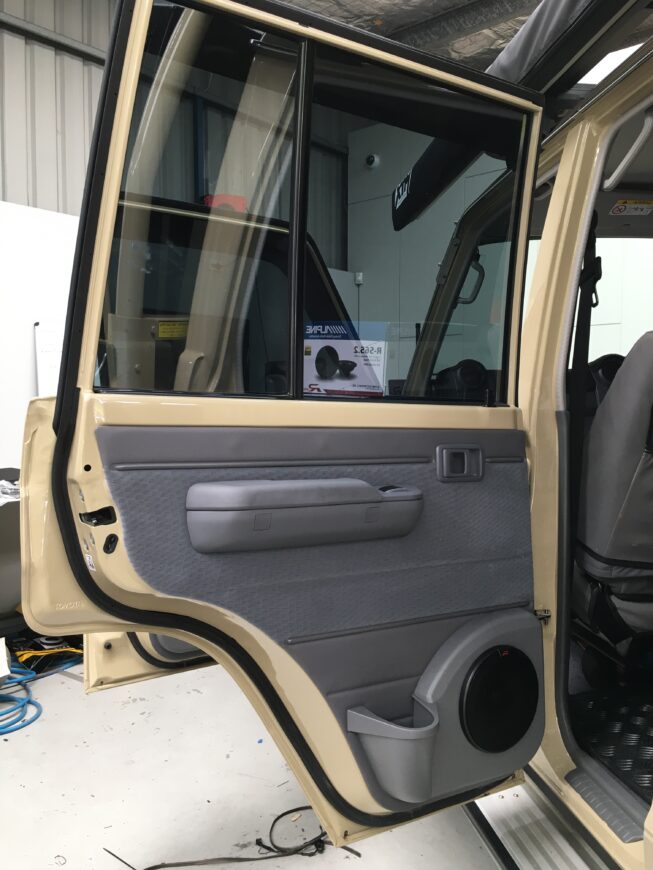 For this system we used Alpine R-Series speakers in both the front and rear Cruiser Console speaker pods. They work particularly well in the Cruiser due to the small magnet structure which requires minimal trimming of the door metal. A healthy layer of sound deadening was applied to both the inner and outer door skins.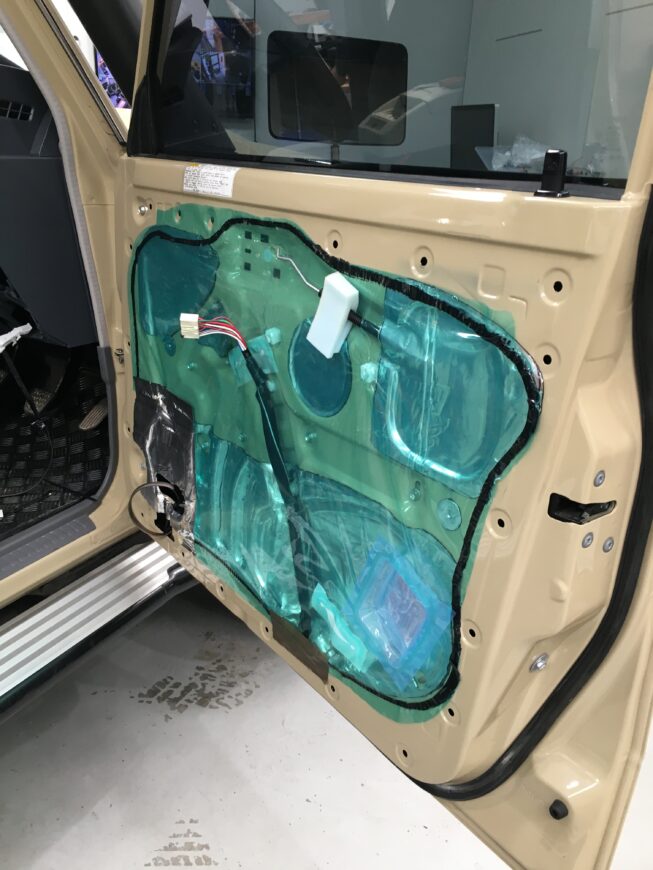 Once the deadening process is complete we re-install the moisture membrane to ensure decades of enjoyable driving and flat, moisture free door trims!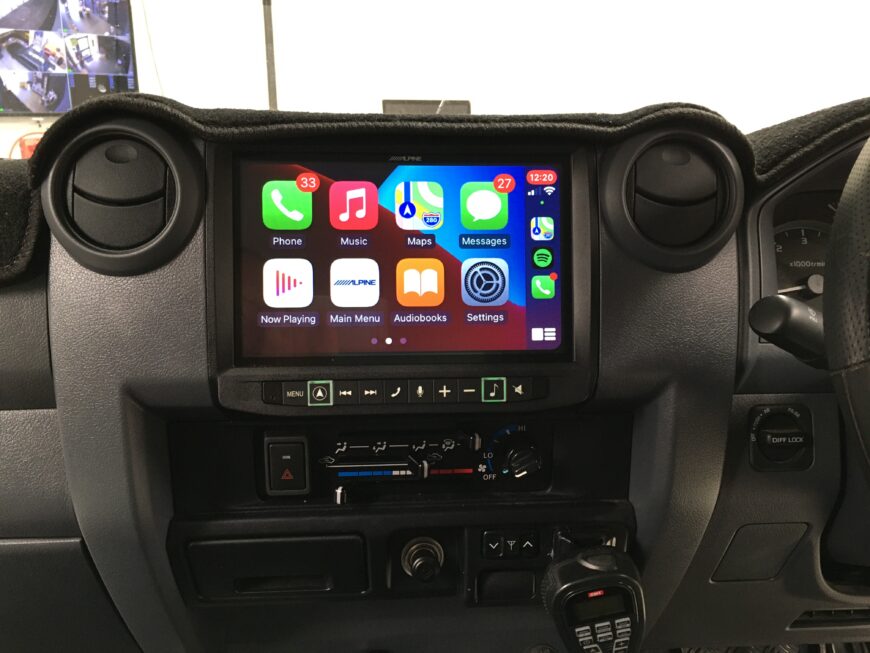 We installed the Alpine tweeters into the factory dash locations. These are installed on ABS panels and sound exceptional.