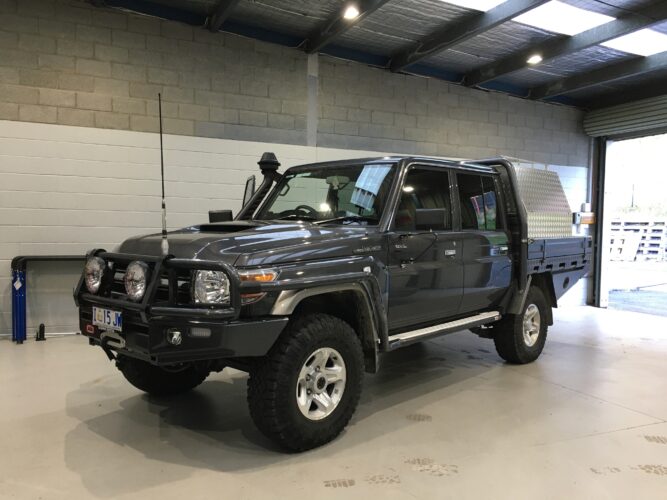 We had the pleasure of upgrading this Toyota Land Cruiser with Alpine's 8″ Perfect Fit Hema solution. We also installed Cruiser Console door pods with Focal FLAX Speakers front and rear.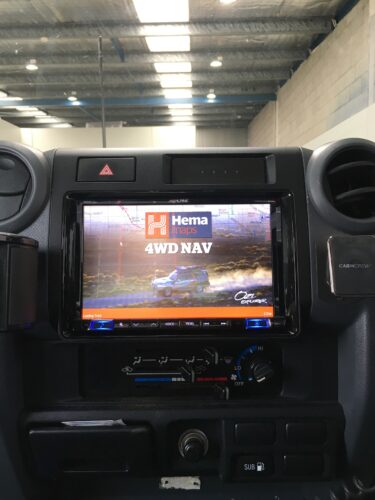 There simply is no better upgrade for the dash of the trusty 70 series than this. Loaded with road and Hema maps plus the latest in connectivity with CarPlay & Android Auto. USB, HDMI and Digital Radio round out the options.
For this vehicle we also added a reverse camera for parking and loading up the boat trailer.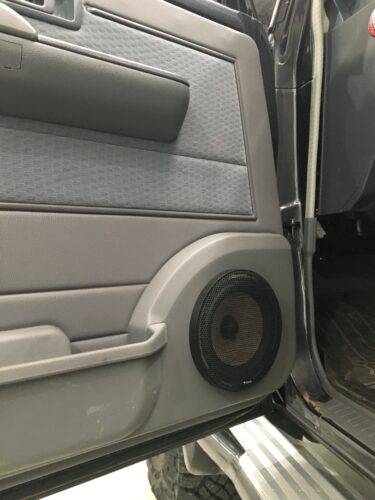 To compliment the visual upgrade in the dash we added Focal FLAX speakers to both front and rear doors. The doors were heavily treated with a layer of Stinger RoadKill damping material.
Part of our process with all 79 Series Cruisers is to fully strip the factory wiring looms through the doors. This allows us to run new speaker wires through the factory grommets with no risk of water ingress.
In addition to the deadening of the Cruisers doors we also applied a layer to the roof and back wall. This goes a long way towards taking the edge off the road noise generated by the aggressive tyres.
Once complete the Focal speakers perform beautifully off the Alpine 8″ solution. For those wanting a little more we can add an amplifier and small subwoofer.