Description
THINKWARE's newest flagship dash cam model U1000 captures true 4K UHD resolution at the front and 2K QHD resolution at the rear, making it one of the highest resolution 2 channel dash cams in the market!
Housed in a low profile and modern design, the U1000 brings to the table the latest Cloud Connected features including Live View, Locate Vehicle, Geo-Fencing and Impact Notifications, along with other important driver safety features such as ADAS and safety camera alerts.
U1000 Dash Cam Quick Specs
High Resolution Recording
4K UHD Front Recording
2K QHD Rear Recording
60/30fps
Industry leading 8.42MP SONY EXMOR R STARVIS image sensor
Built-in GPS & Wi-Fi
Live View & Geo Fence via Thinkware Cloud
U1000 Dash Cam Options
---
U1000 Dash Cam Hardwire Kit
The included hard wire kit suits both 12V & 24V applications while continuously powering the vehicle's dash cam. This keeps your Surveillance Parking Mode systems up and running whenever the car is parked or unattended.
---
2K Rear Dash Camera
Installed on the vehicle's rear window, U4KRA provides a 156° wide camera angle that records 2K 1440P high definition rear view videos whenever you're driving. Its motion detect feature allows you to also capture motion behind the vehicle during park mode.
---
SD Card Storage
Every Thinkware dash cam uses an SD storage card to capture and record footage. The cards supported are available in 32, 64 & 128GB.
---
---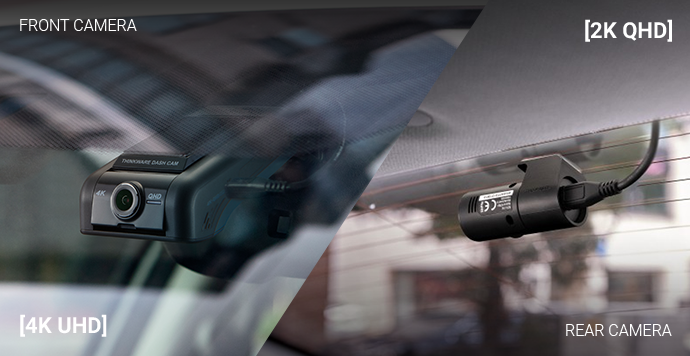 Dual Channel Dash Cam
Equipped with an input for a second camera, this can take your surveillance capabilities to the next tier. Just add in the 2K 1440P QHD rear camera to the mix to get peace of mind across the board, as doing so lets you keep an eye on what's happening behind your vehicle, available as an optional extra, included in 2 channel kits.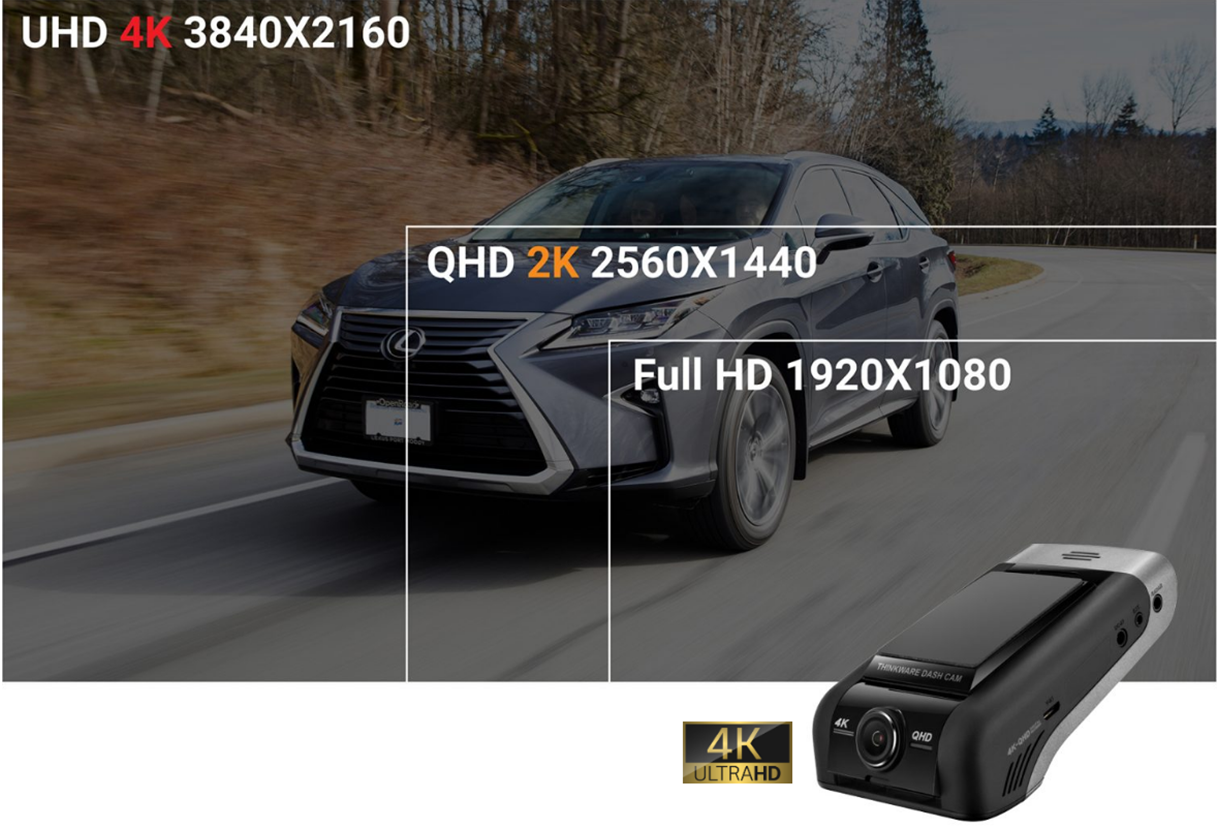 Ultra High Definition Dash Cam
Equipped with CMOS Image Sensors, this lets you record crisp and clear 4K UHD 2160P front and 1440P 2K QHD rear cam videos be it daytime or nighttime. Even better, it sports a 150-degree wide angle lens view that minimises blind spots across the board.