Description
Do you drive a Hilux, Land Cruiser or Camry and are looking for a Toyota GPS Navigation Upgrade? We have a direct replacement solution that brings your maps up to date while adding extra features.
Toyota has long been a leader in bringing GPS to their vehicles but as technology moves on at rapid pace there are faster, more user friendly options on todays market. Upgrading your factory GPS  system also has benefits. Namely in improved Bluetooth hands-free over the factory system as well as CarPlay and Android Auto.
Alpine's iNE-W987A GPS Navigation system features a newly refined user interface and plays host to endless entertainment capabilities such as HDMI input, USB video and audio including playback of high quality FLAC music supported up to 192kHz/24Bit.
Built-in connectivity gives you class-leading best value CarPlay or Android Auto. Allowing you to use apps such as Waze Navigation, Google Maps and Spotify music via the convenience of voice command or touch.
Toyota GPS Navigation Upgrade Quick Specs
7" Touch Display
Premium Built-in Navigation
CarPlay & Android Auto
Bluetooth Communication & Entertainment
Click the link for full details on the feature packed Alpine Navigation system.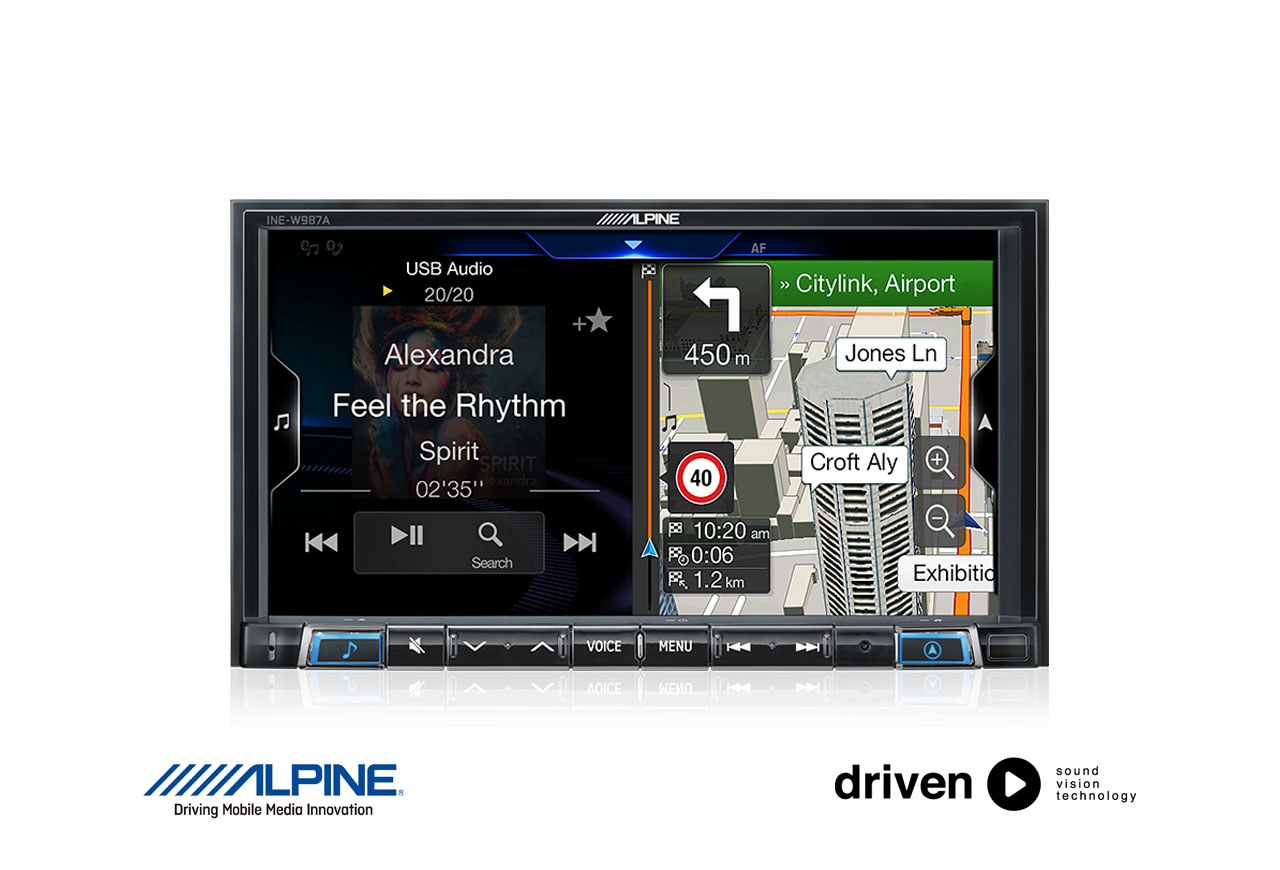 Factory Integrations Toyota
---
Reverse Camera for Toyota
This package makes connecting your factory fitted camera a breeze. If your car wasn't option with one we can add a new camera at the time of installation.
---
Steering Wheel Control for Hilux
Want to retain your car's factory steering wheel audio controls?  Our package allows you to retain the controls with-out fuss for a complete CarPlay solution.
---
Speaker Upgrades for Toyota Hilux
Hilux speakers are typically built to a budget. The effects of UV and moisture don't help the cause either. We have a range of replacement speakers for any budget.
---
This package is suitable to the following vehicles.
1999-2006 100 Series Toyota Landcruiser  J100 (1998–2007)
2007-2011 200 Series Toyota Landcruiser  J200 (2007–2011)
2012-2015 200 SeriesToyota Landcruiser
2016- 200 Series Toyota Landcruiser
2003-2009 120 Series Toyota Prado
2009-2011 150 Series [GX] Toyota Prado
2012-2013 150 Series [GX] Toyota Prado
2011 – 2015 Toyota FJ Cruiser
2007 – 2013 Toyota Kluger
2005 – 2013 Toyota Hilux
2014 Toyota Hilux
2015 Toyota Hilux
The package can also be tailored to suit many other popular Toyota's including Camry, 86, Echo, Corolla etc. Please contact us for pricing on your Toyota vehicle.
**Some features may require extra components available at extra cost. Please confirm prior to booking your vehicle. Prices exclude installation unless otherwise stated.