Description
Alpine introduces a perfect-fit solution to get Hema navigation into Toyota's claimed 70 Series Landcruiser.
Transform your Toyota LandCruiser 70 Series to a whole new level with Alpine's all-new perfect fit solution, integrating a massive 8″ or 9" navigation system into the dash. Equipped with a number of features you can enjoy Apple CarPlay, Android Auto, USB video and audio. Plus DAB+ digital radio, Bluetooth music streaming, connected HDMI devices, navigation and much more.
Built for the 4WD lifestyle, the embedded Hema navigation lets you explore your off-road adventures with topographical maps. Alpine's premium navigation gives you high-resolution street maps with 3D city views, safety camera alerts and speed zones. You can seamlessly route on-road to an off-road destination with Alpine 3D terrain off-road turn-by-turn navigation. Or search to find the nearest caravan and campsites, off-road tracks and 4WD POIs.   
70 Series Landcruiser Navigation Quick Specs
8″ or 9" Touch Display
HEMA Built-in Navigation

CarPlay & Android Auto

Bluetooth Communication & Entertainment

Perfect-Fit facia and brackets for factory finish
Suitable for Toyota LandCruiser 70 Series
Alpine provides you with all the necessary components to seamlessly integrate the superb X902D-F into a Toyota LandCruiser 70 Series. The elegant design of the fascia delivers a perfect replacement to the factory dash to accommodate the 8″ or 9″ touch screen. The unique design ensures all important features are perfectly integrated with this navigation upgrade.
Hema 4WD Maps
Alpine's 70 Series Landcruiser GPS is preloaded with Hema 4WD topographical maps, providing advanced off-road navigation and a wide selection of Australia and regional specific maps. This includes digitised Hema touring maps for Cape York, Fraser Island, the Kimberley, High Country Victoria, Great Desert Track maps and more. Stay safe and at ease knowing you can never lose your bearings while driving off-road. Your dream adventure is waiting for you with Hema maps in-built on the Alpine navigation system.
Premium GPS Navigation
Premium navigation is provided with the exquisite Primo 3.0 navigation platform. The pinch zoom function allows you to discover every aspect of this exceptional mapping tool. Remarkable content is provided with 3D landmarks, 3D cityscapes, high-resolution maps and seamless animation graphics all controlled through the state-of-the-art user interface. Whilst 3 years of free map updates ensures your navigation system is up to date.
4WD Off Road Maps
4WD Off Road Maps come standard including point-to-point off road navigation, intuitive turn-by-turn guidance and 3D terrain. While the one look display allows you to view audio and navigation simultaneously.
Split Screen Display
Having trouble deciding on the music or navigation screen? These Landcruiser specific solutions provide users with an elegant split screen to ensure that you can control both without the hassle of pressing multiple buttons.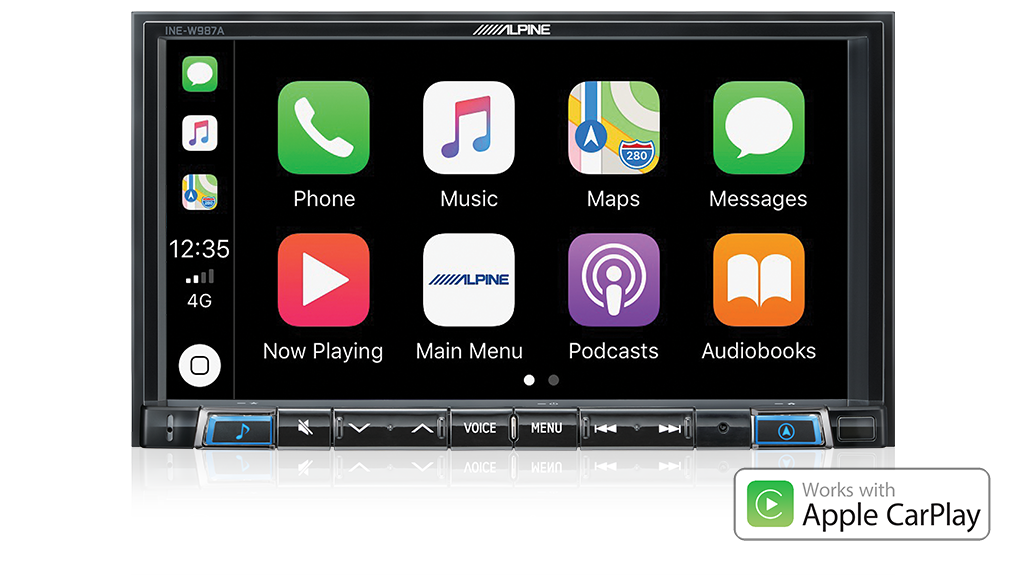 Apple CarPlay
Apple CarPlay provides your iPhone functions all through the touch display. You can get directions, make calls, send and receive messages and listen to music while maintaining full focus on the road.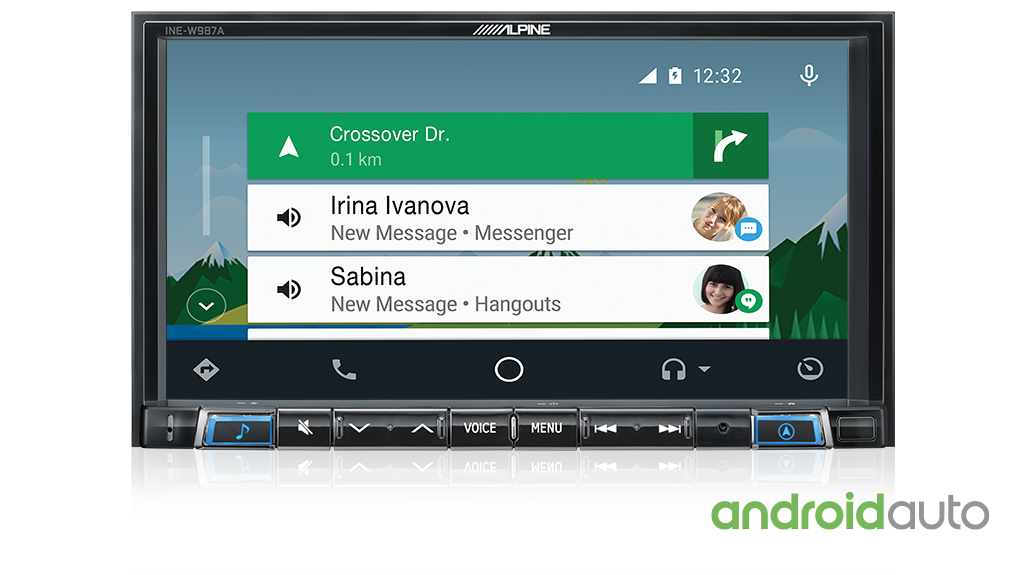 Android Auto
Android Auto allows for the connection of an Android smartphone sanctioning phone calls, text messages, Google maps, other apps and voice control through the magnificent capacitive touch display.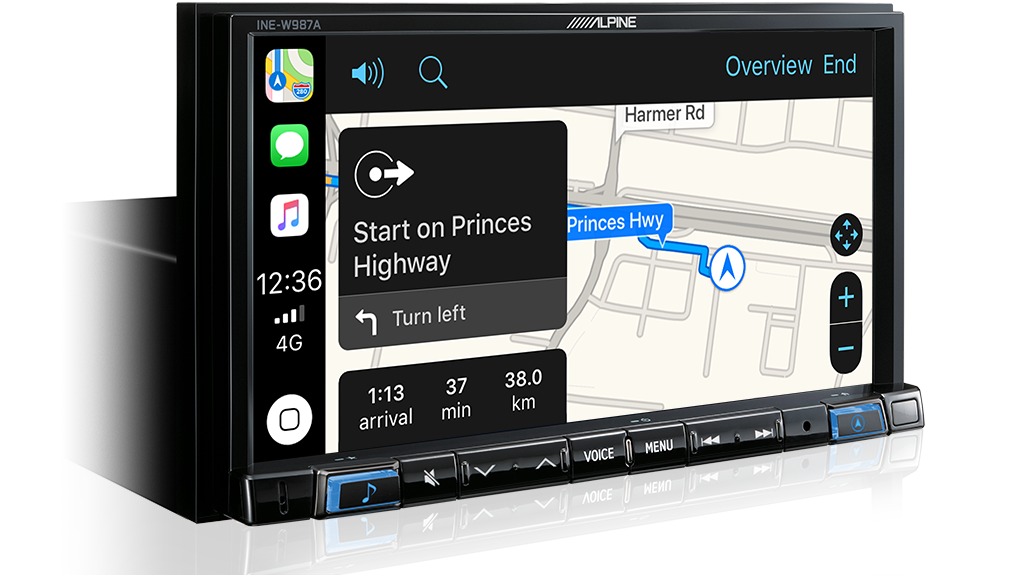 Smartphone Navigation
Both solutions include a precision GPS antenna which ensures a pin-point and highly accurate navigation experience when using Apple CarPlay and Android Auto. Voice control works seamlessly with this function allowing you via speech to set your destination and start driving.
HDMI Connectivity
HDMI connectivity offers compatibility with an extensive range of devices including smartphone mirroring — offering audio and video playback in exceptional detail for your viewing pleasure all on the 8″ or 9" display.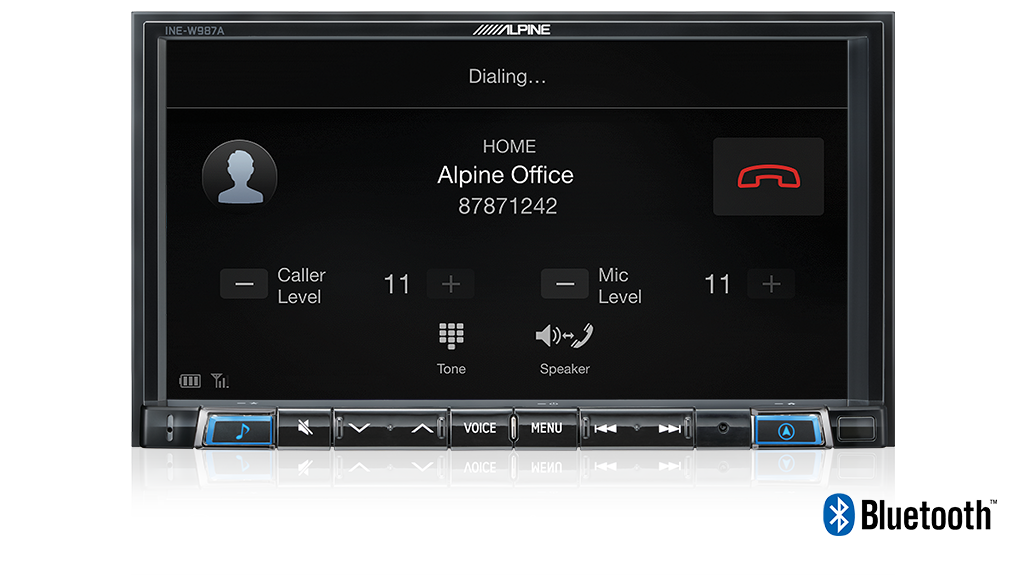 Bluetooth
Built-in Bluetooth enables wireless connection of a mobile phone for the convenience and safety of hands free phone and audio streaming. Plus, you can use voice control through the built-in or wired microphone.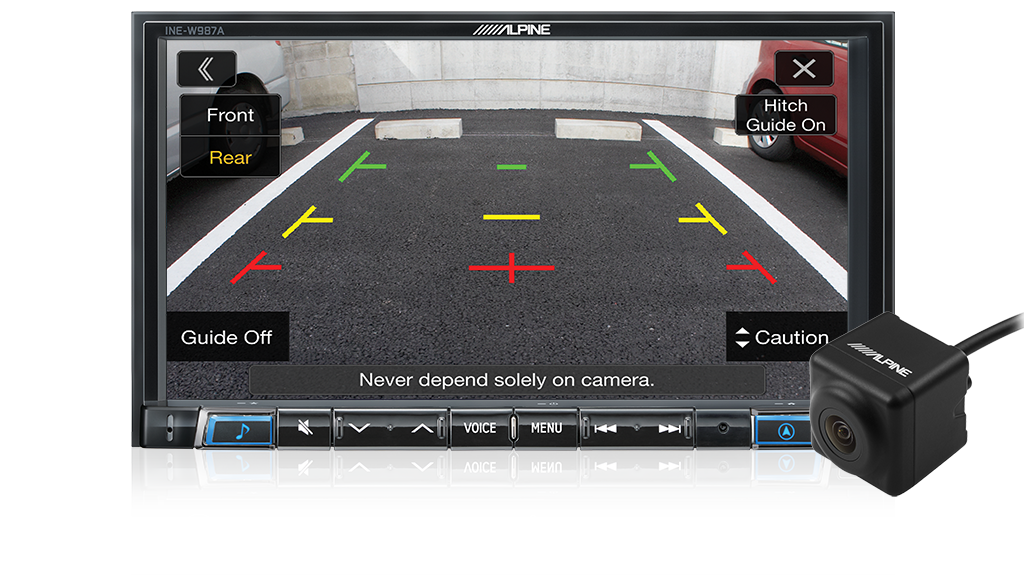 Reverse Camera Input
Both units provide the ability to add the Alpine reverse camera via the direct camera input or (RCA with optional CAM-ALP-ADP). Plus, you can add up to 3 cameras with the optional KCX-C250MC featuring touch control.